Blue Mountains News
NSW Deputy Premier's Regional Achiever Award
Source: Seven News Young Achiever Awards NSW/ACT
Archived 19 Dec 2018
- Posted: 20 Oct 2018
Nominations close in 2 weeks and we don't want you to miss out!
The Seven News Young Achiever Awards are designed to acknowledge, encourage and most importantly promote the positive achievements of all young people in NSW & the ACT up to and including 29 years of age.
The NSW Deputy Premier's Regional Achiever Award will acknowledge excellence in a chosen profession or field of endeavour. It might be awarded to a career achiever or someone involved in an important regional industry such as primary production, agriculture or manufacturing. The award will also recognise those involved in volunteering, sport, art, culture, academia, or a regional initiative or project that deserves recognition. Entry is free, and we would love you to nominate!
Ready to answer a few simple questions? Go to our website and select the category from the dropdown nomination award menu.
Want to recognise someone but don't have the time? No problem, we are more than willing to help! All you need to do is click here to fill in their contact details, then we'll get in contact with them and have them complete the questions. It's that easy!
Great prizes are up for grabs! Category winners will each receive $1,000 cash, a $1,000 Bartercard account and a trophy. One of the category winners will be chosen as the NSW/ACT Young Achiever of the Year will also receive $2,000 and a trophy. Plus, every nominee will receive a dedicated media release sent to their local paper encouraging them to write a story and will receive a certificate of achievement!
To find out more about the Awards, please see our website.
This article archived 19 Dec 2018
Recent News
What's New
Have you insured against cyber crime?
Trumans Chartered Accountants
Think your business too small or data & information isn't important enough to be targeted by hackers? Think again!
Yulefest Stretch Limousine Transfers
Blue Mountains Limousines & Vintage Cadillacs
Enjoy our Winter Magic Yulefest in the Blue Mountains. Let us drive you in our Luxury Stretch Limousine. 0400500542
Counselling - Sandplay & Art Therapies
Karen Curran - The Heart of Us
When words are not enough. All ages. Gentle processes to change the effects of anxiety, worry, trauma, grief, stress.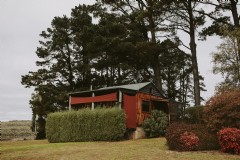 Last minute weekend
Seclusions
Due to a cancellation we have a rare 2 or 3 night weekend stay available tonight, tomorrow and Sunday. Call 6355 6300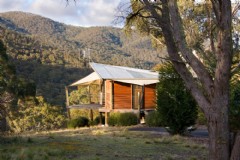 Indulge and relax in our Wilderness Spa
Eagle View Escape
See also: