Blue Mountains News
Next Stage of Work Begins for the M4 Smart Motorway Project
Source: Stuart Ayres MP, Member for Penrith, Tanya Davies MP, Minister for Mulgoa
Archived 17 Jul 2018
- Posted: 19 May 2018
Stuart Ayres MP, Member for Penrith and Tanya Davies MP, Member for Mulgoa recently announced that the M4 Smart Motorway project has reached yet another milestone this year with work starting this month on Stage 3 of the technology driven project.
Stuart Ayres said this is great news for motorists who can look forward to a smoother journey as a result of the $470 million project which aims to reduce stop-start traffic and improve travel times.
"With the contract recently awarded for the next stages of the project, crews are now putting shovels into the ground and starting work on Stage 3 between Mulgoa Road at Penrith and Mamre Road at St Marys," Stuart Ayres said.
"Work on this stage will involve realigning, extending and widening on and off ramps at the Mamre Road interchange which carries thousands of motorists each day.
"Work will also be carried out to install ramp meters and ramp control signs at The Northern Road, Kent Street and Mamre Road interchanges.
"Maintenance bays, vehicle detection loops and emergency phones will also be installed and upgrades will be carried out to power and communications infrastructure."
Tanya Davies said initial work on Stage 3 will be carried out from Monday 23 May until the start of August this year, weather permitting.
"Crews will be carrying out initial work from late May including setting up temporary site compounds and storage areas, installing temporary traffic signs and safety barriers as well as carrying out geotechnical, survey and utility investigations," Tanya Davies said.
"Drainage systems, water, electricity and communications will also be relocated, temporary communications established and vegetation removed as part of the work.
"Water basins, dust monitors and sediment fencing will also be set up to reduce environmental impacts."
Work will be carried out 7am to 6pm on weekdays and 8am to 1pm on Saturdays, excluding public holidays. Some night work will also be carried out between 6pm and 7am Sunday to Friday.
Motorists are advised to drive to the conditions and follow the direction of signs and traffic control.
Roads and Maritime Services thanks the community and motorists for their patience while work is carried out.
For the latest traffic updates call 132 701, visit livetraffic.com or download the Live Traffic NSW App.
More information about the M4 Smart Motorway project and the interactive portal can be found on the RMS website.
This article archived 17 Jul 2018
Recent News
What's New
Santa Delivered Goodies 4 Kids & Adults
Blue Mountains Limousines & Vintage Cadillacs
Hampers crammed with Blue Mountains-made delicacies to children or adults at any address in the local region.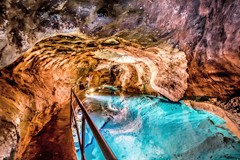 Jenolan Caves have reopened some caves
Jenolan Caves
Exclusive weekend accommodation or Chisolm's dining cave experiences available now.
The ATO's cyber security checklist +++
Trumans Chartered Accountants
Trumans November Newsletter now available. What does the "full expensing" write-off deduction mean for business?
La Casetta
La Casetta
A new luxury cottage just listed for your summer stay in Leura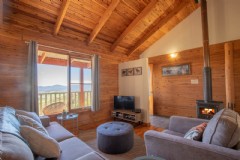 The perfect place to relax this summer
Melaleuca Mountain Retreat
Views that will leave you breathless, a place to relax. Melaleuca Mountain Retreat offers the perfect getaway !!
See also: