Blue Mountains News
New residency for emerging performing artists
By Blue Mountains City Council
Posted: 6 Jun 2022
A new arts residency has launched for emerging performing artists residing and developing their practise in the Blue Mountains.
With four placements, each Resident will be offered access to professional space to create, rehearse and perform as well as connect with a team of mentors and additional support to help them hone their craft and propel their art practice to the next level.
Coordinated by the Blue Mountains City Council's Cultural Development department in partnership with the Blue Mountains Theatre, and with generous support from the City of the Arts Trust and MTNS MADE, Propel Projects Emerging Performers Residency (PROPEL) is an initiative created to help support and restimulate performing arts in the region.
Residents will access time and space within Council facilities to develop new work or rehearse existing works, alongside a suite of additional support and networking opportunities such as an artist stipend, industry mentorships, technical and production support, and most excitingly, the opportunity to perform within the region's premier performing arts facility, The Blue Mountains Theatre.
Blue Mountains Mayor, Cr Mark Greenhill, said: "This residency is the first of its kind in our region. As long as you are early in your career, and have a performance element to your practice, you are welcome to apply. Bands, poets, comedians or even visual artists with a performance component to their work are encouraged to explore this opportunity. It's our hope that we have a diverse range of artists in the program."
Also critical to the residency will be the mentorship offered to Residents, helping them to build professional and technical skills depending on their individual needs. The mentors will be invited to participate in response to the needs and interests of the Residents, their performance practice and their professional development needs.
Manager of Arts and Cultural Services for Council, Paul Brinkman said: "This residency is a great opportunity for Blue Mountains emerging artists to engage with the professional arts industry. With access to the Council's arts facilities and resources, participants will be given every opportunity to excel in their craft and build their audiences."
Four residences will be offered – two between July to December 2022 and two between January and June 2023 – to emerging performing artists who reside in the Blue Mountains. The residencies will take place within Council performing venues such as the Wentworth Falls School of Arts and the Blue Mountains Theatre and Community Hub.
Applications close Sunday 17 July. For further information and application forms, visit https://www.bmcc.nsw.gov.au/opportunites Successful applicants will be contacted by the last week of July.
Recent News
What's New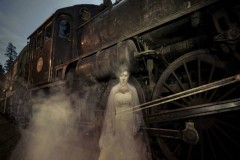 School holidays Mt Vic Museum Ghost Tour
Blue Mountains Mystery Tours
Join Paranormal Pete to investigate the reports of Ghosts at the Railway Museum, 8th, 14th & 16th JULY.
Christmas in July Lunch Series at Kyah
Kyah - Boutique Hotel
Enjoy one of the best roast lunches in the Blue Mountains for the Christmas in July lunch series at Blaq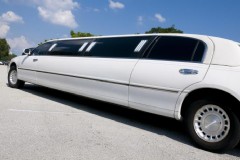 Sydney to Blue Mountains Lux Transfers
Blue Mountains Limousines & Vintage Cadillacs
Luxury transport btw Sydney Airport and the Blue Mountains $385 Max 4 Passengers - Stretch Limo Available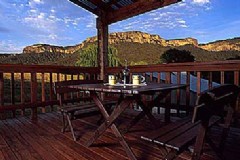 Stay NSW & Parents NSW Vouchers
Woolshed Cabins
SAVE $$$ by using your Stay NSW or Parents NSW Vouchers towards the cost of accommodation at the Woolshed Cabins.
Escape to the Blue Mountains
Federation Gardens and Possums Hideaway
Toast marshmallows around the cosy firepit.
See also: