Blue Mountains News
New online resource for Blue Mountains families
By Blue Mountains City Council
Posted: 26 May 2022
While having children and starting a family is a joyful time for many, it also brings about seismic life changes which can be equally stressful, isolating and overwhelming.
Accessing support services and finding meaningful connections to others in similar situations is one way to minimise the pressures on young families and Council's new Child & Family web portal can help families get connected to the activities and services available.
This new resource provides information on Council services, as well as the programs and activities provided by the local Child and Family services and community groups. This includes information about the diversity of playgroups to meet your needs – important for social contact and support for both parents and kids. It also helps with accessing the support mums and dads may need, either for themselves or their children, for when things get challenging.
Blue Mountains Mayor, Cr Mark Greenhill said: "Local families now have an additional resource that will assist them with making connections and finding the myriad of child and family services and facilities that the Blue Mountains has to offer.
"We want families to feel confident that they can come to this page and it will provide a launchpad to what they are looking for."
To access Council's Child & Family web portal go to: here
To download a copy of Blue Mountains City Council's Guide to Services and Activities for Families go to: here.
Additionally, hard copies of the BMCC Guide to Services and Activities for Families are available from Customer Services – phone 4780 5000.
Recent News
What's New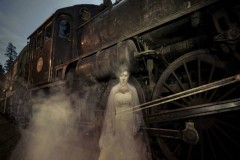 School holidays Mt Vic Museum Ghost Tour
Blue Mountains Mystery Tours
Join Paranormal Pete to investigate the reports of Ghosts at the Railway Museum, 8th, 14th & 16th JULY.
Christmas in July Lunch Series at Kyah
Kyah - Boutique Hotel
Enjoy one of the best roast lunches in the Blue Mountains for the Christmas in July lunch series at Blaq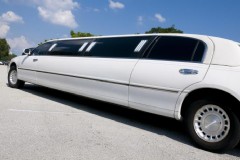 Sydney to Blue Mountains Lux Transfers
Blue Mountains Limousines & Vintage Cadillacs
Luxury transport btw Sydney Airport and the Blue Mountains $385 Max 4 Passengers - Stretch Limo Available
Escape to the Blue Mountains
Federation Gardens and Possums Hideaway
Toast marshmallows around the cosy firepit.
NSW Parents/Stays vouchers now accepted
Seclusions
NSW Parents/Stays vouchers now accepted, one weekend stay for 2022 this weekend. Get in quick so you don't miss out.
See also: