Blue Mountains News
New Inclusive Playground for Blaxland
Source: Liberal Candidate for Macquarie, Sarah Richards, Senator for Western Sydney, Marise Payne
Archived 13 Jul 2019
- Posted: 14 May 2019
A re-elected Morrison Government will invest $500,000 to build a new inclusive playground at Blaxland Oval which will enable children of all ages and abilities to enjoy the space.
The funding will go towards purchasing and installing all abilities play equipment as well as soft fall, edging and shading for the playground.
Liberal candidate for Macquarie Sarah Richards was joined by Senator for Western Sydney Marise Payne and Blue Mountains City Councillor Brendan Christie to announce this important investment.
"Blaxland Oval was a practical choice for the inclusive playground, being close to local shops and it also currently services the local community for basketball, soccer, and cricket, and is in close proximity to Riding for the Disabled," Ms Richards said.
"I've got three kids and understand how important playtime is for not just their enjoyment but also for helping develop important social and physical skills. That's why an inclusive playground has such an important role in our community allowing all to participate," Ms Richards said.
"It will also mean carers and loved ones will be able to rest, enjoy and watch their children learning in a supportive and safe environment."
Senator Payne said a re-elected Morrison Government would continue to prioritise the social and community needs across NSW,
"We understand how important facilities such as an inclusive playground are for the community," Senator Payne said.
"All children deserve the opportunity to play, learn and grow and gain valuable and enjoyable experiences in their developmental growth."
Mr Christie welcomed the investment. "This inclusive playground will be a welcome addition to an area already being used by The Blaxland Redbacks Football Club.
"Being so close to Blaxland High and the local shops, St Johns Oval is the ideal choice for an inclusive playground in the Lower Mountains. I can't thank Sarah Richards and Senator Marise Payne enough for making this a reality. The outcry from residents has been loud and clear and the Morrison Government is listening."
"With a returned Morrison Government, committed to keeping the economy strong, we can invest in vital infrastructure and amenities for our community such as the inclusive playground in Blaxland," Senator Payne said.
This article archived 13 Jul 2019
Recent News
What's New
Katoomba Ghost Bus Tour
Blue Mountains Mystery Tours
Join Paranormal Pete on the Ghost Bus to investigate the reports of Ghosts & Hauntings in Blue Mountains. 0418 416 403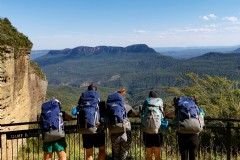 We are open!
Freeland Hiking Co.
Come and explore the mountains with us on a day-tour in the Blue Mountains.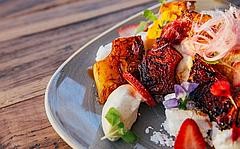 Lindsay's Cafe: Beautiful & Relaxing
Lindsay's Cafe
Join us for Breakfast or Lunch. Open from 9am weekends. 10am weekdays @ the Norman Lindsay Gallery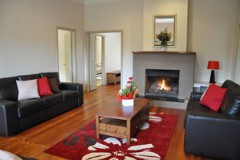 Autumn Getaway
Sophia's of Leura
Come and see the beautiful colours in Leura this Autumn. Book now for your escape.
Spa, slow combustion fire place, BBQ
Blue Gum House
$480 special this weekend for 2 adults, linen included. + $30 per additional person, per night !
See also: