Blue Mountains News
New Belly Dance Classes in Springwood are Empowering Girls with Positive Body Image
Source: Shemiran Ibrahim
Archived 30 Jun 2019
- Posted: 3 May 2019
Women and girls of all shapes, sizes and ages are celebrated in these fun, uplifting classes that use the ancient moves of Belly Dance together with body love practices to practically improve body image, self worth and self confidence, as well as help you feel good in your body from this gentle, fluid and enjoyable low impact exercise.
Offering a multi generational class, so mothers and daughters get to bond each week in quality time that brings them together with mutual respect and celebration of their femininity.
New Springwood all-age Belly Dance classes offer an alternative for families wanting to boost their daughters' self worth and body confidence at every size and shape. These classes are multi generational, allowing mothers/aunties/grandmothers to bring their girls for an empowering time together celebrating each others' beauty, just like women do in the countries of origin of this ancient culturally rich dance.
Girls get in touch with their inner beauty and creative self expression through the ancient movements, building their self esteem and body confidence, all while enjoying quality time and sharing a laugh with their family members.
Classes start Thursday 16th May in Springwood, quote Fresh Air Daily and receive special discounted prices.
This article archived 30 Jun 2019
Recent News
What's New
Katoomba Ghost Bus Tour
Blue Mountains Mystery Tours
Join Paranormal Pete on the Ghost Bus to investigate the reports of Ghosts & Hauntings in Blue Mountains. 0418 416 403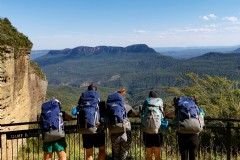 We are open!
Freeland Hiking Co.
Come and explore the mountains with us on a day-tour in the Blue Mountains.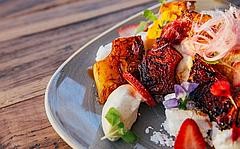 Lindsay's Cafe: Beautiful & Relaxing
Lindsay's Cafe
Join us for Breakfast or Lunch. Open from 9am weekends. 10am weekdays @ the Norman Lindsay Gallery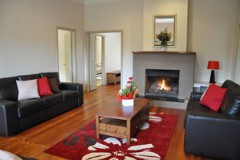 Autumn Getaway
Sophia's of Leura
Come and see the beautiful colours in Leura this Autumn. Book now for your escape.
Spa, slow combustion fire place, BBQ
Blue Gum House
$480 special this weekend for 2 adults, linen included. + $30 per additional person, per night !
See also: