Blue Mountains News
Nepean Hospital to Receive $1.5m for Mental Health Infrastructure Upgrades
Source: Stuart Ayres MP, Member for Penrith
Archived 22 Dec 2018
- Posted: 25 Oct 2018
People receiving care at Nepean Hospital mental health inpatient unit will soon see physical improvements, as statewide upgrades and refurbishments get underway.
Member for Penrith Stuart Ayres said Nepean Hospital's mental health unit will benefit from close to $1.5 million in funding as part of a NSW Government investment to upgrade mental health infrastructure in NSW.
"Nepean Hospital will receive close to $1.5 million to redesign courtyards, refurbish the entry areas to the acute and high dependency units, create sensory rooms, add an additional laundry, update phone areas, repaint walls and purchase furniture," Stuart Ayres said.
"Well-designed physical spaces in acute mental health units help dignify our mental health consumers by meeting their needs for recovery, security, and connection."
The funding will create therapeutic environments to support person centred care that responds to past trauma, focusing on individual recovery. Projects were funded after a partnership of Local Health Districts (LHDs) working with consumers and carers.
Minister for Mental Health and Member for Mulgoa Tanya Davies said LHDs and specialty networks have received a share of $20 million to make important improvements, the first initiative of the NSW Government's $700 million Mental Health Infrastructure program.
"This is part of the NSW Government's long term plan to help our mental health facilities refresh their physical environment so they support modern care models," Mrs Davies said.
"The $20 million investment is focused on delivering immediate benefits to help reduce, and where possible eliminate, the use of seclusion and restraint in NSW acute mental health facilities."
This funding is in addition to this year's record $2.1 billion State Budget for mental health services. Planning continues for the remainder of the $700 million statewide Mental Health Infrastructure Program, with a focus on enhancing specialist services.
If you or someone you know needs crisis support please call Lifeline 13 11 14. For local mental health services phone NSW Mental Health Line 1800 011 511.
This article archived 22 Dec 2018
Recent News
What's New
Santa Delivered Goodies 4 Kids & Adults
Blue Mountains Limousines & Vintage Cadillacs
Hampers crammed with Blue Mountains-made delicacies to children or adults at any address in the local region.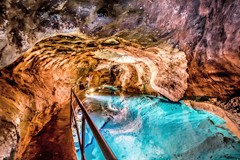 Jenolan Caves have reopened some caves
Jenolan Caves
Exclusive weekend accommodation or Chisolm's dining cave experiences available now.
The ATO's cyber security checklist +++
Trumans Chartered Accountants
Trumans November Newsletter now available. What does the "full expensing" write-off deduction mean for business?
La Casetta
La Casetta
A new luxury cottage just listed for your summer stay in Leura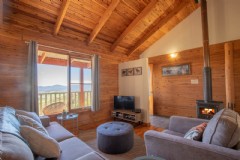 The perfect place to relax this summer
Melaleuca Mountain Retreat
Views that will leave you breathless, a place to relax. Melaleuca Mountain Retreat offers the perfect getaway !!
See also: