Blue Mountains News
National Recycling Week 13 -19 November
Source: Blue Mountains City Council
Archived 10 Jan 2018
- Posted: 13 Nov 2017
Planet Ark's National Recycling Week (13 – 19 November) is a great opportunity to celebrate our recycling success in the Blue Mountains.
In its first year, the new waste service achieved a 28% reduction in waste to landfill from households, close to $1.9 million saved in landfill disposal costs, over 9000 tonnes of garden organics collected for recycling and approximately 9300 tonnes of greenhouse gas emissions avoided.
Mayor, Cr Mark Greenhill said, "This is a great result and we should all be proud of this achievement. However, we can still improve our recycling efforts."
Our red bin waste contains 8% (700 grams per household per week) of material that could have gone in the recycling bin.
By capturing all recyclables in the yellow bin, instead of sending them to landfill in our red bins, will increase the life of the Blaxland landfill, and keep valuable resources like plastic, metal and paper in circulation.
Cr Greenhill said, "We're still seeing a number of wrong items going into our yellow bins which can contaminate whole truck loads. The main culprit is soft plastics."
Monitoring shows the main mistakes being made with items in bins are:
PLASTIC BAGS IN THE RECYCLING BIN
Tip your recyclables into the recycling bin loose – not wrapped in a plastic bag. Soft plastics can't be recycled through the household recycling bin. They either need to be recycled via your local supermarket, or put into your red garbage bin as a last resort.
PLASTIC WRAPPED MAGAZINES OR NEWSPAPERS
Again, ditch the soft plastic, it can't be recycled. Remove soft plastic wrap and THEN throw the magazine or newspaper into your recycling.
Blue Mountains City Council Waste and Recycling information: www.bmcc.nsw.gov.au/bins
Planet Art National Recycling Week information: www.recyclingweek.planetark.org or call the hotline 1300 733 712.
Blaxland and Katoomba Resource Recovery and Waste Management accept the following items for FREE recycling (when separated from other materials):
Polystyrene – NEW!!
Computers and televisions
Household recyclables
Scrap metal such as whitegoods and car bodies
Hazardous household items and chemicals can be disposed during our Chemical CleanOut days. The next CleanOut event is Saturday 25 and Sunday 26 November at Katoomba Resource Recovery and Waste Management Facility.
Remember – together we've got it sorted.
This article archived 10 Jan 2018
Recent News
What's New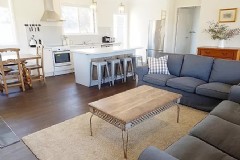 Summer sale at Kilbeggan Cottage!
Kilbeggan Cottage
Enjoy 20% off if you stay between Friday 8th January and Thursday 11th February.
Valentine Day Cadillac tour + Rose $150
Blue Mountains Limousines & Vintage Cadillacs
1929 "The Gatsby" era Limousine Experience - 30 mins Plus a Rose. "Jump in the back seat of my Cadillac !!"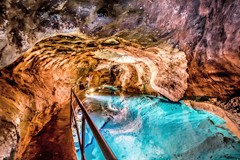 5 Caves Open with Small Tour Groups
Jenolan Caves
Booking Essential. Bring a facemask and enjoy exclusive small tour groups.
School Holidays Are Here!
Federation Gardens and Possums Hideaway
Family friendly, fully self contained cottages on offer
Enjoy a cottage in the Blue Mountains
Matildas Of Leura
Enjoy a comfortable stay in this delightful self-contained 3 bed cottage only minutes from Leura Mall
See also: