Blue Mountains News
Much needed resilience funding for Blackheath Neighbourhood Centre
By Sarah Richards. Liberal candidate for Macquarie
Posted: 17 May 2022
A re-elected Morrison Government will provide more than $578,000 to convert the Blackheath Area Neighbourhood Centre (BANC) into an energy secure facility, for use as a community refuge during natural disasters.
Liberal Candidate for Macquarie, Sarah Richards said the upgrades would include an off-grid solar PV system with battery backup, ducted reverse cycle air condition, an external roof sprinkler system, a water harvesting and water storage system, energy efficient lighting and high-quality theatre-style drapes for energy efficiency.
"These vital upgrades will deliver a more resilient community refuge for Australians in need, including during future bushfires and flood events," Ms Richards said.
"BANC is also a registered charity that provides support to Australians on the NDIS, as well as childcare services.
"These upgrades will also enable them to provide more support to the local community, making the facility safer and fit-for-purpose."
General Manger for the Blackheath Area Neighbourhood Centre, Leah Godfrey, said that the funds would transform the centre.
"This is exciting because it will improve and modernise the facilities for both current residents and the next generation," Godfrey said.
"And the upgrades will transform the Centre into an energy secure, carbon neutral facility, with a bank of solar panels and battery storage.
She said that the switch from un-flued LPG gas heating to air conditioning and new energy efficient lighting would also reduce the centre's power usage and costs.
Blue Mountains City Councillor, Kevin Schreiber, said that since the bushfires and the pandemic, the Morrison Government's funding to council and residents had been extraordinary.
"And I'm delighted that the BANC is the latest recipient of a funding grant," Cr Schreiber said.
"The Morrison Government has recognised the special challenges residents and business owners here have had to face, and whether it's been money to support festivals for our artists, road upgrades or bushfire resilience projects, it's been a big help.
"On behalf of the Blue Mountains Council I am deeply grateful for the ongoing support that will see our residents provided with an even safer space to gather in the face of a natural disaster."
Only the Liberals can be trusted to keep the economy strong and secure a stronger future for the residents across the Blue Mountains
Recent News
What's New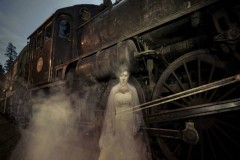 School holidays Mt Vic Museum Ghost Tour
Blue Mountains Mystery Tours
Join Paranormal Pete to investigate the reports of Ghosts at the Railway Museum, 8th, 14th & 16th JULY.
Christmas in July Lunch Series at Kyah
Kyah - Boutique Hotel
Enjoy one of the best roast lunches in the Blue Mountains for the Christmas in July lunch series at Blaq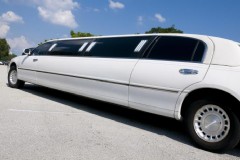 Sydney to Blue Mountains Lux Transfers
Blue Mountains Limousines & Vintage Cadillacs
Luxury transport btw Sydney Airport and the Blue Mountains $385 Max 4 Passengers - Stretch Limo Available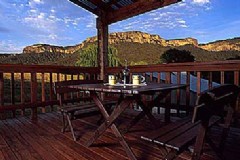 Stay NSW & Parents NSW Vouchers
Woolshed Cabins
SAVE $$$ by using your Stay NSW or Parents NSW Vouchers towards the cost of accommodation at the Woolshed Cabins.
Escape to the Blue Mountains
Federation Gardens and Possums Hideaway
Toast marshmallows around the cosy firepit.
See also: