Blue Mountains News
Mother/Daughter Art Exhibition at Lithgow Library
Source: Lithgow City Council
Archived 23 Mar 2018
- Posted: 28 Jan 2018
A new exhibition at Lithgow Library titled; "Mother/Daughter" will be on display during February featuring works by Amanda Spargo and Bethany Flynn who have very different styles even though they are from the same family.
"It is a very special thing that children often inherit a love of something from their parents so it will be nice to see the artworks from this family combination on the walls of the Library," said Lithgow City Council Mayor Stephen Lesslie.
Mother/daughter is the first of a number of exhibitions to be held in the Library during 2018 and there are still a few places left if local artists wish to display their work. For those artists who dabble in art and have a small number of artworks, the Library will be holding a special exhibition in October. More details on this exhibition will be available later in the year.
For more information on this exhibition or the exhibition space contact the Library on 63529100 or Lithgow.library@lithgow.nsw.gov.au
This article archived 23 Mar 2018
Recent News
What's New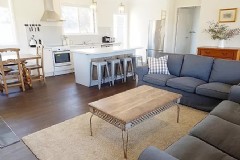 Summer sale at Kilbeggan Cottage!
Kilbeggan Cottage
Enjoy 20% off if you stay between Friday 8th January and Thursday 11th February.
Valentine Day Cadillac tour + Rose $150
Blue Mountains Limousines & Vintage Cadillacs
1929 "The Gatsby" era Limousine Experience - 30 mins Plus a Rose. "Jump in the back seat of my Cadillac !!"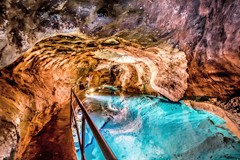 5 Caves Open with Small Tour Groups
Jenolan Caves
Booking Essential. Bring a facemask and enjoy exclusive small tour groups.
School Holidays Are Here!
Federation Gardens and Possums Hideaway
Family friendly, fully self contained cottages on offer
Enjoy a cottage in the Blue Mountains
Matildas Of Leura
Enjoy a comfortable stay in this delightful self-contained 3 bed cottage only minutes from Leura Mall
See also: