Blue Mountains News
MiWater Public Customer Portal to Improve Customer Communication
Source: Lithgow City Council
Posted: 28 Jan 2020
Council would like to advise customers that the MiWater Public Customer Portal is now available.
The MiWater Public Customer Portal is part of the rollout of the smart water. Customer Portal is available to owners, tenants and property agents who have water connected to their property within the Lithgow LGA and where a smart water meter has been installed. The portal allows customers to view and monitor water usage for their own properties, as well as set text and email alerts to assist with high consumption and leak detection. In addition to customers being able to customize their own alerts, those who register on the Public Customer Portal will also be able to receive notification of interruptions to supply or outages via email and/or text.
Council has received and listened to the comments, complaints and concerns raised by the community in relation to our communication during periods such as that encountered on the 19th and 20th January. Council has been working on the rollout of the portal for some months and hopes that this new direct method of communication will improve the way we communicate these issues.
To get access to the Public Customer Portal residents are required to sign up to the Portal. After signing up, property owners will 'Register a New Property' to link to their account. The request will be sent to Council for approval to ensure the correct information has been supplied and the owner details are consistent with Council's property data. Please allow up to 21 days for the approval and access to be granted.
If you are tenant of a property and you are wishing to access the Portal the owner of the property will firstly need to sign up and 'Register a New Property' and approve the request for access.
For those residents wishing to sign up and register there are step by step instructions on the Council website and the MiWater website or, if you having trouble, contact Councils Water and Wastewater Department or drop into the Administration Building for assistance.
For the MiWater Public Customer Portal, please visit https://lithgow.miwater.co/
For the MiWater user guides, please visit http://council.lithgow.com/miwater/
Recent News
What's New
Katoomba Ghost Bus Tour
Blue Mountains Mystery Tours
Join Paranormal Pete on the Ghost Bus to investigate the reports of Ghosts & Hauntings in Blue Mountains. 0418 416 403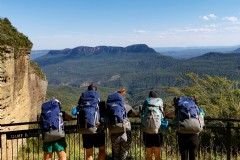 We are open!
Freeland Hiking Co.
Come and explore the mountains with us on a day-tour in the Blue Mountains.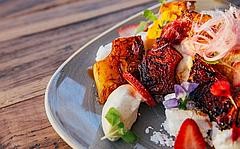 Lindsay's Cafe: Beautiful & Relaxing
Lindsay's Cafe
Join us for Breakfast or Lunch. Open from 9am weekends. 10am weekdays @ the Norman Lindsay Gallery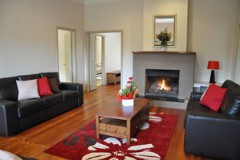 Autumn Getaway
Sophia's of Leura
Come and see the beautiful colours in Leura this Autumn. Book now for your escape.
Spa, slow combustion fire place, BBQ
Blue Gum House
$480 special this weekend for 2 adults, linen included. + $30 per additional person, per night !
See also: