Blue Mountains News
Mayor Welcomes Inquiry to Put Community Safety First
Source: Blue Mountains City Council
Archived 12 Feb 2018
- Posted: 13 Dec 2017
Mayor Cr Mark Greenhill has welcomed a SafeWork NSW investigation into asbestos management practices at Blue Mountains City Council, announced by NSW Minister for Innovation and Better regulation, Matt Kean MP, on Monday.
Mayor, Cr Mark Greenhill, said, "There is nothing more important than ensuring the safety of our workforce and our community.
There is no doubt that Council, like all councils in NSW, has a significant challenge in managing asbestos in our City, but we are taking every opportunity to improve the standard of our procedures and practices. If mistakes have been made we want to learn from them. If anything has not been managed properly we want it fixed."
"We have been working tirelessly and proactively in response to recent allegations made in the media against the Council, and against individual Council officers, in relation to the management of asbestos in Council owned properties", said the Mayor.
"The Council has maintained open communication with all relevant agencies on this matter and will continue to do so. We want to participate openly and cooperatively in all investigations and partner with the State Government to ensure we get the job done properly."
"We acknowledge the media reports about this matter have raised significant community concerns. I am committed to keeping the community informed about this important matter and provide a brief update of recent activities below to inform the community of Council's response to these issues."
The independent investigation into asbestos management practices, initiated by Council, has commenced. The investigation will initially investigate and report on the stockpile material at the Lawson stockpile site and on the former Blackheath tip. The investigators will then review and report on other allegations made in relation to other Council-owned properties and in relation to the Council's policies and procedures.
Council continues to work with SafeWork NSW inspectors as they undertake site inspections of properties and facilities across the Blue Mountains.
SafeWork NSW has determined to conduct a full compliance investigation concerning the events around the establishment of the stockpile at Park St Lawson.
Council is responding to a NSW Environment Protection Authority (EPA) Notice to provide information and/or records in relation to the stockpile at Park St Lawson.
Council continues to review a number of its properties with a team of licenced asbestos assessors to review previous information provided to Council, undertaking testing for hazardous materials, including asbestos, and recommending any works that need to be undertaken.
Where SafeWork NSW has inspected a site and issued an Improvement or Prohibition Notice, Council is immediately commissioning licenced asbestos practitioners to assess the site and where necessary, undertake remediation work.
Council has commissioned independent expertise to provide advice on asbestos management on more complex sites, including the remediation of the former Blackheath land fill site and removal of asbestos containing material from bushland areas and on walking trails.
Council is strengthening its capability to respond to, and manage asbestos exposure and incidents in line with SafeWork NSW recommendations.
The status of current temporary closures of Council owned facilities is:
Katoomba Waste Management Facility: remains closed* pending SafeWork NSW review and approval of the remediation plan and clearance certificate prepared by independent asbestos assessor.
Wentworth Falls Preschool Kindergarten: remains closed* due to a Prohibition Order from SafeWork NSW. Reports and a remediation plan have been submitted to SafeWork NSW for approval. Minor remediation of the front portico was completed last weekend. Further testing is underway with results yet to be received. The preschool is unlikely to reopen before the end of the preschool term on Friday 15 December. Council staff continue to liaise with the Preschool Director and the preschool community. Arrangements are in place for the preschool end of year Christmas concert to be held in an alternative venue.
We recognise the temporary closure of the preschool and the Katoomba waste management facility has caused significant disruption and inconvenience for parents, residents, tradespeople, contractors and others. Similarly, the temporary closure* last Friday of the dog off leash park at Summerhayes Park Winmalee has inconvenienced local residents.
The need to identify and manage asbestos containing material is a challenge faced by Councils across NSW. Many Council-owned facilities contain asbestos containing material, as do approximately one-third of all homes in Australia, because asbestos was commonly used in the past for various building purposes. It is only when fibro or other bonded asbestos sheeting is broken, damaged or mis-handled, fibres can become loose and airborne and may pose a potential risk to health.
Council is currently experiencing a high number of notifications of suspected asbestos containing material in various locations throughout the City and this is to be expected with a higher level of community and staff awareness. We welcome the opportunity to make sure our information is current and our priorities are right when managing Council owned buildings and facilities.
As matters of potential asbestos containing material are progressively raised, Council will continue to respond appropriately in accordance with its Asbestos Management Plan and procedures and take the necessary steps to address the issue and to minimise risks as a matter of urgency.
Our ongoing focus on managing asbestos will, at times, cause some degree of disruption to facilities or services, however, it is important that we take a precautionary approach to community and workplace health and safety.
The Mayor said, "The Council takes asbestos management and the safety, health and wellbeing of our community and our employees seriously. We are also committed to good governance and maintaining a transparent and reputable organisation in which our community can have confidence.
"I am confident that we are taking the necessary steps that will allow us to get to the truth of the matters, help us resolve any issues and maintain community confidence in Council's performance.
The community can be assured that the Council will continue to maintain its focus on delivering services and customer service during this process."
* Information current at the time Media Statement issued.
This article archived 12 Feb 2018
Recent News
What's New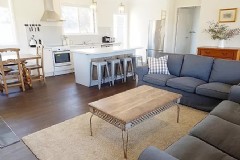 Summer sale at Kilbeggan Cottage!
Kilbeggan Cottage
Enjoy 20% off if you stay between Friday 8th January and Thursday 11th February.
Valentine Day Cadillac tour + Rose $150
Blue Mountains Limousines & Vintage Cadillacs
1929 "The Gatsby" era Limousine Experience - 30 mins Plus a Rose. "Jump in the back seat of my Cadillac !!"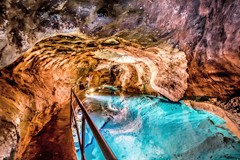 5 Caves Open with Small Tour Groups
Jenolan Caves
Booking Essential. Bring a facemask and enjoy exclusive small tour groups.
School Holidays Are Here!
Federation Gardens and Possums Hideaway
Family friendly, fully self contained cottages on offer
Enjoy a cottage in the Blue Mountains
Matildas Of Leura
Enjoy a comfortable stay in this delightful self-contained 3 bed cottage only minutes from Leura Mall
See also: