Blue Mountains News
Mayor Thanks Minister for Efforts on Great Western Highway Upgrade
Source: Lithgow City Council
Archived 8 Jan 2020
- Posted: 9 Nov 2019
Mayor acknowledges and thanks Minister for his efforts regarding the proposed $2.5 billion upgrade to Great Western Highway between Katoomba and Lithgow.
Lithgow Mayor Ray Thompson acknowledged the recent announcement by the Minister for Regional Transport and Roads Paul Toole inviting community input into the Great Western Highway upgrade between Katoomba and Lithgow stating that –
"It is great to see the commitment from both the NSW Govt. and Minister Toole to progressing this project which has the potential to benefit all regional NSW as well as Lithgow."
"Unfortunately, the deputy Mayor and myself together with senior management were in Sydney representing Lithgow in prearranged discussions with corporate representatives in the waste industry, and were unable to attend the Ministers kind invitation to attend at Hassan's Wall for the announcement, but the Minister kindly passed on our apologies and support" ... said the Mayor.
This article archived 8 Jan 2020
Recent News
What's New
Katoomba Ghost Bus Tour
Blue Mountains Mystery Tours
Join Paranormal Pete on the Ghost Bus to investigate the reports of Ghosts & Hauntings in Blue Mountains. 0418 416 403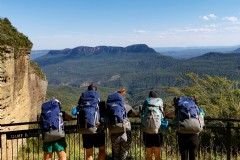 We are open!
Freeland Hiking Co.
Come and explore the mountains with us on a day-tour in the Blue Mountains.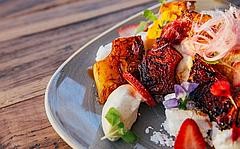 Lindsay's Cafe: Beautiful & Relaxing
Lindsay's Cafe
Join us for Breakfast or Lunch. Open from 9am weekends. 10am weekdays @ the Norman Lindsay Gallery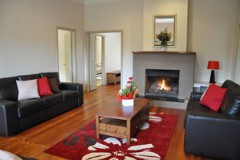 Autumn Getaway
Sophia's of Leura
Come and see the beautiful colours in Leura this Autumn. Book now for your escape.
Spa, slow combustion fire place, BBQ
Blue Gum House
$480 special this weekend for 2 adults, linen included. + $30 per additional person, per night !
See also: