Blue Mountains News
Mayor Seizes on NSW Government Acknowledgement on Dam
Source: Blue Mountains City Council
Archived 30 Sep 2019
- Posted: 1 Aug 2019
Blue Mountains Mayor Mark Greenhill has seized upon an acknowledgement by the NSW Government that its plan to raise the Warragamba Dam wall will create environmental damage.
Mayor Greenhill said: "This statement comes immediately after UNESCO has expressed concern about what the NSW Government plans to do. It is clear that this strategy puts World Heritage listing at risk and threatens tourism jobs in the Blue Mountains.
"Moreover, what the government seeks will threaten native species and could flood some of the most iconic parts of the Blue Mountains.
"Incredibly important cultural heritage sites will also be destroyed.
"The former Carr Government outlined strategies that would allow for floods to be managed, without flooding the world-famous Blue Mountains. This is just not needed.
"This is being pushed against a backdrop of planned further mass development on the floodplain.
"If you are concerned about flooding on a floodplain, don't develop it!
"This mad overdevelopment push has to stop and the insane proposal to flood one of the most iconic sites in Australia, a World Heritage Area, needs to be rejected.
"After what UNESCO has said, I hope the Federal Government will step in and save the Blue Mountains," Mayor Greenhill concluded.
This article archived 30 Sep 2019
Recent News
What's New
Have you insured against cyber crime?
Trumans Chartered Accountants
Think your business too small or data & information isn't important enough to be targeted by hackers? Think again!
Yulefest Stretch Limousine Transfers
Blue Mountains Limousines & Vintage Cadillacs
Enjoy our Winter Magic Yulefest in the Blue Mountains. Let us drive you in our Luxury Stretch Limousine. 0400500542
Counselling - Sandplay & Art Therapies
Karen Curran - The Heart of Us
When words are not enough. All ages. Gentle processes to change the effects of anxiety, worry, trauma, grief, stress.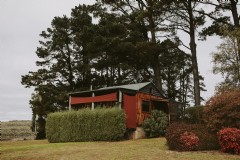 Last minute weekend
Seclusions
Due to a cancellation we have a rare 2 or 3 night weekend stay available tonight, tomorrow and Sunday. Call 6355 6300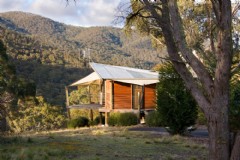 Indulge and relax in our Wilderness Spa
Eagle View Escape
See also: