Blue Mountains News
Mayor Condemns Graffiti at Lennox Bridge
Source: Blue Mountains City Council
Archived 3 Sep 2019
- Posted: 4 Jul 2019
Blue Mountains Mayor Mark Greenhill has condemned a graffiti attack on the oldest stone bridge on the Australian mainland, Lennox Bridge at Glenbrook.
Over recent days, vandals have attacked the site and severely impacted the Bridge.
Mayor Greenhill said: "This is a disgraceful occurrence that shows no respect at all for such an historically significant site.
"Lennox Bridge is a landmark and in the past Council has had to purchase specialist graffiti removal chemicals from overseas in order to treat this precious sandstone bridge and not damage it. The surface is old and delicate and needs to be carefully managed.
"We have also put security measures in place previously and I have asked for advice as to whether these steps have revealed any evidence of the culprits.
"This is a crime. It is nothing else. This is a crime against an historic site that will cost our ratepayers a significant amount to clean.
"I am saddened by this act and express my disappointment at those responsible.
"I have personally referred the event to Council officers and I will engage with them directly on the cleaning operations.
"Council will look at increasing security measures while attending to restoration of this important landmark," Cr Greenhill concluded.
This article archived 3 Sep 2019
Recent News
What's New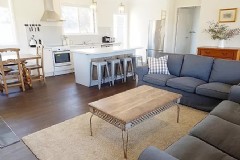 Summer sale at Kilbeggan Cottage!
Kilbeggan Cottage
Enjoy 20% off if you stay between Friday 8th January and Thursday 11th February.
Valentine Day Cadillac tour + Rose $150
Blue Mountains Limousines & Vintage Cadillacs
1929 "The Gatsby" era Limousine Experience - 30 mins Plus a Rose. "Jump in the back seat of my Cadillac !!"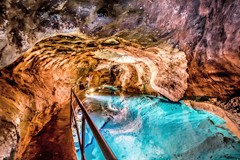 5 Caves Open with Small Tour Groups
Jenolan Caves
Booking Essential. Bring a facemask and enjoy exclusive small tour groups.
School Holidays Are Here!
Federation Gardens and Possums Hideaway
Family friendly, fully self contained cottages on offer
Enjoy a cottage in the Blue Mountains
Matildas Of Leura
Enjoy a comfortable stay in this delightful self-contained 3 bed cottage only minutes from Leura Mall
See also: