Blue Mountains News
Mayor Concerned Intention to Suspend Elected Council Politically Motivated
Source: Blue Mountains City Council Mayor
Archived 13 Feb 2018
- Posted: 13 Dec 2017
Mayor, Cr Mark Greenhill, said, it is with deep sadness and shock that I announce the following: Blue Mountains City Council was advised by the Office of Local Government this morning that it will today be serving the Council with a Notice of Intent to Suspend Councillors of the Council. The proposed suspension is for a period of three months during which time an Interim Administrator would be appointed under S438M of the Local Government Act. The Council has 7 days to respond to the Notice.
I am of the view that this decision can only be politically motivated as there is no basis upon which the Minister may properly suspend the governing body of the Council or limit to 7 days the time within which the Council can respond.
This is happening because Blue Mountains City Council has held the NSW Government to account on occasion, when it has failed the community. This is payback.
Council has been working tirelessly and proactively in response to recent allegations made in the media against the Council in relation to the management of asbestos in Council owned properties.
We have responded to every requirement of the NSW Government. We have followed every instruction of the NSW Government and its agencies. We have taken every opportunity to improve the standard of our procedures and practices. We have made every commitment to fix problems and learn from our mistakes.
The Council continues to engage with, and constructively respond to, the issues that have been raised by SafeWork NSW. It has maintained open communication with all relevant agencies on this matter and will continue to do so. We have participated openly and cooperatively in all investigations and are partnering with the NSW Government to ensure we get the job done properly.
What is the point of announcing an investigation on Monday only to move to suspend us on Wednesday before the investigation has even begun?
I am confident that there is nothing more that the Council can do, over and above what it is already doing, to deal with the asbestos management issues.
I strongly believe there is nothing to be gained, indeed there is much to be lost, by any change in the leadership of the Council at this time.
I can draw no other conclusion than this decision is politically motivated.
The Council is considering its options before responding to the Notice."
This article archived 13 Feb 2018
Recent News
What's New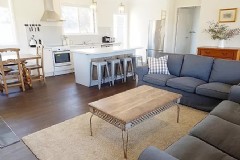 Summer sale at Kilbeggan Cottage!
Kilbeggan Cottage
Enjoy 20% off if you stay between Friday 8th January and Thursday 11th February.
Valentine Day Cadillac tour + Rose $150
Blue Mountains Limousines & Vintage Cadillacs
1929 "The Gatsby" era Limousine Experience - 30 mins Plus a Rose. "Jump in the back seat of my Cadillac !!"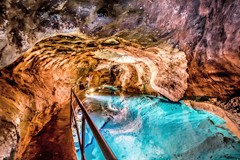 5 Caves Open with Small Tour Groups
Jenolan Caves
Booking Essential. Bring a facemask and enjoy exclusive small tour groups.
School Holidays Are Here!
Federation Gardens and Possums Hideaway
Family friendly, fully self contained cottages on offer
Enjoy a cottage in the Blue Mountains
Matildas Of Leura
Enjoy a comfortable stay in this delightful self-contained 3 bed cottage only minutes from Leura Mall
See also: