Blue Mountains News
Major Liveability Transformation for Penrith and the Lower Mountains
Source: Stuart Ayres MP, Member for Penrith
Archived 23 Mar 2019
- Posted: 24 Jan 2019
Stuart Ayres MP, Member for Penrith and Minister for Cities, Urban Infrastructure and Population, Alan Tudge today announced that community infrastructure and public spaces across Penrith and the Lower Blue Mountains will receive a boost, with the announcement of successful projects under Round One of the Western Parkland City Liveability Program, part of the Western Sydney City Deal.
Cooperation between the Australian and NSW governments and Penrith and Blue Mountains Councils will deliver the new $24 million transformation of the Regatta Park precinct in Emu Plains, along with more than $3.5 million for the upgrade of the Scenic Eastern Escarpment and Glenbrook Park.
Stuart Ayres said the investment would capitalise on the existing gallery and new pedestrian bridge connecting Regatta Park with the city centre.
"Regatta Park is already a popular spot for locals and after this investment we'll all have even more reason to visit," Stuart Ayres said.
The project will include a new playground, water's edge amphitheatre, terracing, cafes, public art, new paths and recreational facilities and environmental protections to improve water quality and protect the river foreshore from erosion.
We will also be upgrading walking tracks and providing shared paths along the Scenic Eastern Escarpment to provide enhanced recreation links as well as providing new playground and picnic areas at Glenbrook Park.
Mr Tudge said that each of the eight City Deal councils will receive funding for local community infrastructure projects under the program.
"The successful projects will support the growth of the Western Parkland City by enhancing it as a great place to live and work," Mr Tudge said.
"They include new and redeveloped parks, sport and recreation facilities, rejuvenating town centres and creating spaces for arts and cultural events."
Each of the projects will be co-funded by the three levels of government. The Australian and NSW governments are each contributing $60 million to the program. Demonstrating the success of this Program to deliver much needed community infrastructure, Councils are providing a further $50 million under this round, taking the total Program investment beyond the $150 million initially committed.
Stuart Ayres said today's announcement was another major milestone for the Western Sydney City Deal, following the release of the deal's Implementation Plan in December.
"The collaboration between all levels of government is already delivering tangible outcomes for the Western Parkland City, which will continue to thrive under the landmark 20-year agreement," Stuart Ayres said.
"The Liveability Program will create liveable and sustainable neighbourhoods.
"This program will bolster our Parkland City's transformation into one of the most vibrant and liveable places in Greater Sydney.
"The Western Parkland City is growing and attracting investment. These projects will assist communities to retain their unique characteristics, while delivering new community infrastructure to promote healthy lifestyles and support culture and creativity."
Work will commence this year for projects approved under Round One. A second round of the Liveability Program is expected to take place later in 2019, with those councils who did not apply for their full funding in Round One eligible to apply.
The Western Sydney City Deal is a 20 year-agreement between Australian and NSW governments, and the eight local Councils of the Western Parkland City to capitalise on the once-in-a-generation opportunity presented by Western Sydney Airport and to deliver transformative change to the region.
This article archived 23 Mar 2019
Recent News
What's New
Does your Super cover insurance?
Trumans Chartered Accountants
Has your Super got you covered for insurance? With COVID-19, maybe not ... read on
All occasion Beauty at your door
Glamour & Elegance Mobile Beauty
Pamper Events-Hens/bridal-Corporate-Kids Parties-Couples-Weddings-Ladies Pamper-Mothers Groups-Vouchers-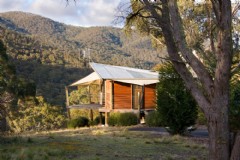 Indulge and relax in our Wilderness Spa
Eagle View Escape
Nestled amongst the trees, enjoy nature and the tranqility whilst soaking in your Spa bath.
Save $$$s off midweek multi-night stays
Valley of the Waters
Mon-Thurs Cliff View room $249 per double per night, or The Loft suite $269 including cooked or continental breakfasts
Romantic Escape Blue Mountains
Federation Gardens and Possums Hideaway
Three night midweek stay $600 in one of our Possums Cabins for Couples
See also: