Blue Mountains News
Majestic Vintage Gaming for Party Palace
Source: Deep Hill Media
Archived 12 Mar 2018
- Posted: 25 Jan 2018
The grandest of the grand Blue Mountains hotels will relive its most hedonistic past with a Gangster Casino Charity Night on Saturday, February 24, as part of the Roaring 20s Festival.
Guests to the Hydro Majestic Hotel can play Blackjack, Poker, Roulette, the Money Wheel with Majestic Money at casino-quality tables with professionally trained casino-standard croupiers.
An 18 years plus age restriction applies for this event, which will include entertainment and prizes under the lavishly decorated vaulted ceiling of the Majestic Ballroom from 8pm-11pm.
Hydro Majestic guest services manager Meagan Iervasi said: "Many visitors incorrectly assume the hotel once had a gaming lounge because of the Casino Lobby. It never has but this event corrects that, even if it's just for a make-believe night of pretence and fantasy.
"We won't be playing for real money of course, but the tables and croupiers will be real casino-standard, and money raised by guests buying chips will go towards a good cause."
There will be no cigars or opium like there was in the gangster era "but there's no prohibition in 2018 so our bars will be open and serving a range of exotic cocktails".
Escarpment Group, which owned the hotel, was pleased to help Katoomba Hospital, which had a 93-year-long history of caring for the health and wellbeing of locals and visitors.
"The staff at Katoomba Hospital work tirelessly for the good of others including, occasionally, our guests, so if we can help make their job easier and have fun along the way, then everyone wins."
To look the part, Ms Iervasi suggested gents wear a three-piece suit (pinstriped if possible) accentuated by a contrasting tie (never a bow tie) and suspenders, with a dark overcoat, a fedora hat, black dress shoes with white spats, a pocket square, watch chain with a watch and a thin, straight moustache.
Meanwhile, flappers sported short sleek hair, shorter shapeless shift dress, a flat chest, dramatic makeup (often applied in public) and exposed limbs accessorised with a long string of beads; a beaded skullcap, fascinator headpiece or scarf; long satin gloves; stockings rolled down just below the knee; and Mary Jane-style shoes. Hair was worn in a bob, a chignon; or waves or kiss-curls around the hairline.
Costumed guests are encouraged to arrive early in the day to take part in the Charleston Challenge for Charity (gold coin donation to Blue Mountains Rural Fire Service) and the Majestic Long Lunch, then stay overnight to explore the Blue Mountains further.
Other Roaring 20s Festival activities at the Hydro Majestic Hotel will include themed high teas in the Wintergarden Restaurant and history tours of the world-famous hotel.
One-hour sightseeing tours of art deco landmarks with Katoomba and Leura in 1929 Cadillac LaSalle cars will be conducted by Blue Mountains Vintage Cadillacs. Cost: $59pp. Bookings: info@bluemountainslimo.com.au.
The Hydro Express steam train will also leave Central station at 9am on Sunday, February 25, arriving at Medlow Bath at approximately 11am, when passengers can alight and indulge in high tea at the hotel. The train will run between Glenbrook and Medlow Bath throughout the day before returning to Central at 3pm. Details: NSW Rail Museum website soon.
The Gangster Casino Charity Night will be held from 8pm to 11pm on Saturday, February 24. Tickets: $55 per person general admission includes welcome cocktail; $150pp includes three-course dinner in Wintergarden Restaurant plus entry to Casino event. Bookings: online or (02) 4782 6885.
---
Roaring 20s Festival Gangster Casino Charity Night
Date:
Saturday, February 24
Times:
From 8pm to 11pm
Venue:
The Hydro Majestic Hotel, Great Western Highway, Medlow Bath
Tickets:
$55pp
Bookings: online or (02) 4782 6885.
This article archived 12 Mar 2018
Recent News
What's New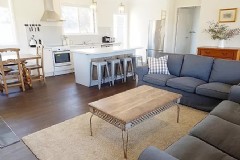 Summer sale at Kilbeggan Cottage!
Kilbeggan Cottage
Enjoy 20% off if you stay between Friday 8th January and Thursday 11th February.
Valentine Day Cadillac tour + Rose $150
Blue Mountains Limousines & Vintage Cadillacs
1929 "The Gatsby" era Limousine Experience - 30 mins Plus a Rose. "Jump in the back seat of my Cadillac !!"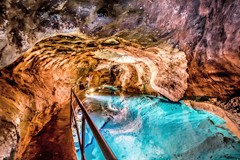 5 Caves Open with Small Tour Groups
Jenolan Caves
Booking Essential. Bring a facemask and enjoy exclusive small tour groups.
School Holidays Are Here!
Federation Gardens and Possums Hideaway
Family friendly, fully self contained cottages on offer
Enjoy a cottage in the Blue Mountains
Matildas Of Leura
Enjoy a comfortable stay in this delightful self-contained 3 bed cottage only minutes from Leura Mall
See also: