Blue Mountains News
Macquarie Stronger Communities Grants – Round 5 Applications Open
Source: Susan Templeman MP, Member for Macquarie
Archived 14 Oct 2019
- Posted: 16 Aug 2019
Community groups, sporting clubs, and local Councils are being encouraged to put their hands up for a share of $150,000 in funding under Round 5 of the Macquarie Stronger Communities Grants Program.
Federal Member for Macquarie, Susan Templeman, said Expressions of Interest for grants of up to $20,000 were available for projects that benefit the community.
"Under the last round, I was able to help fund some fantastic projects across the Blue Mountains, including $20,000 for Blaxland High School's P&C to help remediate the school's rear playground which is open for community use," Ms Templeman said.
"I was delighted to visit Blaxland High recently, to see how the completed project is benefiting students and the wider community," she said.
Robyn Totenhofer, Blaxland High School P&C President said, "The new landscaping, with retaining walls, sandstone stairs and turf, has made this part of the playground into a safe, usable, lovely place for students to play, sit and interact".
"The area had been in a state of disrepair as ongoing erosion exposed back-filled materials from construction of the school and was 'off limits' to the students for safety reasons.
"In 2018 BHS P&C applied for this grant, which was matched by funds from the school, and is privileged to use the funds to support the school and the wider community.
"This rear playground is a high traffic area and is regularly used by the approximately 1000 students and other community groups. The school is also part of the NSW Government "Share our Space" program in the school holidays.
"Blaxland High School with the support of the BHS P&C hope to develop the area further, providing better disabled access and upgraded outdoor furniture," She said.
Ms Templeman said she was looking forward to being able to help fund up to 20 more projects under Round 5 of the program.
"If your local sporting, community group or P&C has a project that needs an extra boost in funding for a specific project, I urge you submit your Expression of Interest before 5pm, Wednesday 18 September," Ms Templeman said.
"It doesn't have to be a big project, with grants available between $2500 and $20,000," she said. "It does need to provide a benefit to the community, and the organisation must be able to match the funding in cash or in kind.
"The Stronger Communities Program is now in its fifth round, so I'd particularly also encourage community groups that may not have been successful in their applications in the past, to put in an expression of interest.
"The program recognises the wonderful contributions of our community and sporting groups," she said. "It can give them that capital boost they desperately need," Ms Templeman said.
Ms Templeman said an independent panel will assist in selecting the projects to be invited to submit a formal grant application to the Department of Industry, Innovation and Science.
Eligible organisations must be able to provide up to half of the total project cost and projects must not be underway already, and should be scheduled for completion by 30 June 2020.
This article archived 14 Oct 2019
Recent News
What's New
Katoomba Ghost Bus Tour
Blue Mountains Mystery Tours
Join Paranormal Pete on the Ghost Bus to investigate the reports of Ghosts & Hauntings in Blue Mountains. 0418 416 403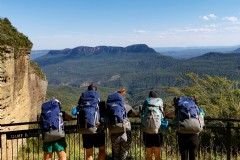 We are open!
Freeland Hiking Co.
Come and explore the mountains with us on a day-tour in the Blue Mountains.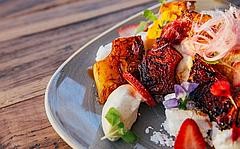 Lindsay's Cafe: Beautiful & Relaxing
Lindsay's Cafe
Join us for Breakfast or Lunch. Open from 9am weekends. 10am weekdays @ the Norman Lindsay Gallery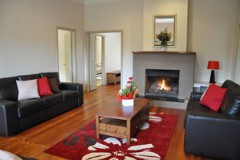 Autumn Getaway
Sophia's of Leura
Come and see the beautiful colours in Leura this Autumn. Book now for your escape.
Spa, slow combustion fire place, BBQ
Blue Gum House
$480 special this weekend for 2 adults, linen included. + $30 per additional person, per night !
See also: