Blue Mountains News
Macquarie Road Springwood, Roadworks
Source: Bernipave Pty Ltd
Archived 1 Feb 2018
- Posted: 3 Dec 2017
Roadwork restorations will be carried out in Macquarie Road Springwood between Tuesday 5th and Thursday 7th December between the hours of 7:30pm and 5:00am, weather permitting.
Work carried out will involve restoring the damaged asphalt road and there may be increased noise and vehicle and construction equipment in the area as a result of the work. Vehicle access to and from businesses and residents may be interrupted during this time. Traffic control will be in place to direct traffic in and out of the area.
The work to be carried out is usually marked clearly with pain to identify the area. Please keep vehicles clear of these marked areas during the construction period.
This article archived 1 Feb 2018
Recent News
What's New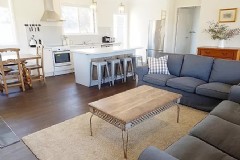 Summer sale at Kilbeggan Cottage!
Kilbeggan Cottage
Enjoy 20% off if you stay between Friday 8th January and Thursday 11th February.
Valentine Day Cadillac tour + Rose $150
Blue Mountains Limousines & Vintage Cadillacs
1929 "The Gatsby" era Limousine Experience - 30 mins Plus a Rose. "Jump in the back seat of my Cadillac !!"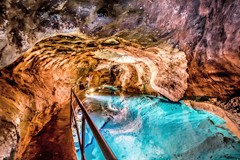 5 Caves Open with Small Tour Groups
Jenolan Caves
Booking Essential. Bring a facemask and enjoy exclusive small tour groups.
School Holidays Are Here!
Federation Gardens and Possums Hideaway
Family friendly, fully self contained cottages on offer
Enjoy a cottage in the Blue Mountains
Matildas Of Leura
Enjoy a comfortable stay in this delightful self-contained 3 bed cottage only minutes from Leura Mall
See also: