Blue Mountains News
Lost Bear Gallery presents Herman Pekel, The Bush, Revisted
Source: Lost Bear Gallery
Archived 10 May 2020
- Posted: 14 Mar 2020
The Bush, Revisited is the aptly-named title for Lost Bear Gallery's first feature exhibition in 2020, by Melbourne-based artist Herman Pekel.
Pekel has been painting professionally for over 40 years and although he is particularly well known for his urban and city scenes, he is also renowned for his sensitive portrayals of the Australian landscape.
In 2019, Lost Bear Gallery hosted a bush-themed exhibition of Pekel landscapes, an exhibition simply titled The Bush. Twelve months on, and following the devastating bushfires over summer, this is an opportunity for us all to revisit the bush.
Pekel takes us on his journey with a masterful collection of paintings. Some are characterized with dramatic light, while others present our Blue Mountains and mountain streams with atmospheric beauty, reminding us of the peace and tranquility of nature.
Pekel is always experimenting and pushing boundaries with supreme confidence. He paints without inhibition and is not constrained by medium. Surprisingly, many paintings in this collection feature an unusual blending of charcoal with oily washes, perhaps a reverent acknowledgment of a charred landscape.
---
Herman Pekel, The Bush, Revisted
Dates:
14 March - 26 April 2020
Venue:
Lost Bear Gallery, 98 Lurline Street Katoomba
Exhibition opening with the artist: Saturday 21 March, 3 - 5pm
This article archived 10 May 2020
Recent News
What's New
Have you insured against cyber crime?
Trumans Chartered Accountants
Think your business too small or data & information isn't important enough to be targeted by hackers? Think again!
Yulefest Stretch Limousine Transfers
Blue Mountains Limousines & Vintage Cadillacs
Enjoy our Winter Magic Yulefest in the Blue Mountains. Let us drive you in our Luxury Stretch Limousine. 0400500542
Counselling - Sandplay & Art Therapies
Karen Curran - The Heart of Us
When words are not enough. All ages. Gentle processes to change the effects of anxiety, worry, trauma, grief, stress.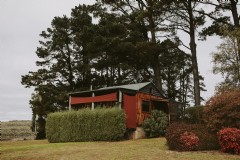 Last minute weekend
Seclusions
Due to a cancellation we have a rare 2 or 3 night weekend stay available tonight, tomorrow and Sunday. Call 6355 6300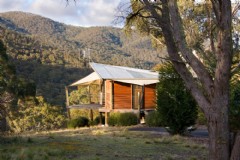 Indulge and relax in our Wilderness Spa
Eagle View Escape
See also: