Blue Mountains News
Local Young Blue Mountains Musicians' In Spectacular Sydney Concert
Source: sirmai arts publicity
Archived 18 Sep 2019
- Posted: 20 Jul 2019
Young Musicians' Winter School Culminates in Spectacular Concert Australian Romantic & Classical Orchestra's Young Mannheim Symphonists
The Young Mannheim Symphonists 2019 Winter School, presented by the Australian Romantic & Classical Orchestra, concluded last week with an inspiring concert at The Hills Grammar School in Kenthurst.
It featured outstanding young musicians from all over Greater Sydney, to the Hawkesbury, the Blue Mountains, west to Orange, NSW South Coast, Newcastle, Melbourne, Queensland's Sunshine Coast and Hobart!
The concert followed a week of intensive rehearsals and workshops at Santa Sabina College in Strathfield delving into the music and performance styles of the Classical and early Romantic periods. A full house heard these brilliant, young aspiring musicians in action performing Beethoven's Coriolan Overture, Eberl's Symphony No.1, Reicha's Wind Quintet Op.88 No.2 and Haydn's Symphony No.104 'London'.
Directing were the Australian Romantic & Classical Orchestra's co-artistic directors and internationally renowned Australian musicians Rachael Beesley and Nicole van Bruggen.
This education program of the Australian Romantic & Classical Orchestra is unique in Australia and is aimed at a high level of performance enabling the participants to experience a deep understanding and appreciation of style and context. Established by the late Richard Gill AO, the Young Mannheim Symphonists Winter School continues to flourish, providing knowledge and expertise directly to young musicians by giving them the best insights and opportunities to develop. Bringing together students from NSW, VIC, QLD and TAS, the sense of connection and camaraderie amongst the students is palpable and their high level of engagement in all aspects of the program is admirable.
From the very first rehearsal at Santa Sabina College, it was clear the participants were well-prepared and excited about the adventure ahead of them. Together with an expert team of directors, tutors and guests from the Australian Romantic & Classical Orchestra, the participants explored chamber and orchestral repertoire with orchestral and chamber music rehearsals, tutorials, workshops and in-depth discussions on the historical background of the repertoire, HIP (historically-informed performance) learning opportunities, and listening and singing exercises.
With so many wonderful connections to the Australian Romantic & Classical Orchestra's founding artistic director the late, legendary Richard Gill AO through both former students and colleagues, the atmosphere again was one of true dedication and passion for the music.
The result? An extraordinary performance at The Hills Grammar School Performance Centre for friends and family along with the general public. The world-class tutors shared their expertise, dedicated knowledge and passion for this music which created a dynamic learning environment during the week, concluding with a brilliant and exciting concert.
Plans to develop and expand these music education activities further are underway to create greater opportunities for the next generation of musicians and music-lovers.
The Australian Romantic & Classical Orchestra continues its 2019 concert season with a national tour of Mendelssohn and Brahms in the upcoming New Constellations series – from 16-25 August at Hills Grammar, Newcastle Conservatorium of Music, City Recital Hall Sydney, Melbourne Recital Centre, the State Library Brisbane and Good Shepherd Lutheran Chapel Noosa. Its education series Voyage of Musical Discovery features The Idea of North a cappella group at City Recital Hall Sydney on Monday 19 August and the musicians from the Australian Romantic & Classical Orchestra will work with the Sunshine Coast Youth Orchestra in Queensland on Friday 23 August. Visit the website for more information
"Thrilling, committed performances" Limelight Magazine
Feedback from musicians and parents of the Young Mannheim Symphonists 2019 Winter School
"I wanted to thank ARCO for an amazing and fantastic concert last Saturday. It is wonderful to see the students learning from such experienced musicians and they are so kind and generous with the young people. Thank you for providing this opportunity to our students. We were absolutely completely amazed at the talent and enthusiasm shown by everyone. It was very exciting to watch! [My son] had an amazing time and was beaming from ear to ear after the concert, further cementing his joy of music. He was really looking forward to attending for many weeks beforehand and was so excited about discovering new pieces. We would like to thank all the musicians and directors for providing this opportunity." — YMS parent
"Young Mannheim Symphonists was incredible because I learned how to play in an advanced orchestral environment without a conductor. This experience was really valuable as it taught me to trust myself as a player, as well as my colleagues around me. It really brings a sense of unity to the ensemble because we all listen more and are so aware of each other's parts." — YMS particiant
"This program was outstanding as it challenged my current understanding of Classical and Romantic music. The highlight of YMS for me was the opportunity to intimately work with other principals in chamber music. I think this greatly challenged my current understanding and allowed me to simultaneously broaden and acquire new skills relevant and crucial for a performer." — YMS particpiant
"The workshop on Thursday inspired me to the point at which I now want to follow and explore HIP in my university courses and hopefully in my career. The experience of the whole rehearsal process in high-level orchestras and the extra detail involve in historically informed performance was invaluable to me and someday I hope to be able to give this same experience to others." — YMS participant
"I've loved everything that has been done. Thanks everyone involved! I look forward to YMS being nationally appreciated far more. Thanks for an absolutely smashing week!" — YMS participant
"I had an absolutely amazing week as I did last time and I have gotten so much out of it. I want to thank you for everything you do your passion and enthusiasm really inspires me. Thank you so much!" — YMS participant
"Overall it was an amazing experience; I learnt lots and made many friends." — YMS participant
Young Mannheim Symphonists 2019 Winter School
8-12 July 2019 Winter School rehearsals and workshops - Santa Sabina College, Strathfield
13 July 2019 Winter School Concert - The Hills Grammar School, Kenthurst
PROGRAM
BEETHOVEN Coriolan Overture
EBERL Symphony No.1
REICHA Wind Quintet Op.88 No.2
HAYDN Symphony No.104 'London'
DIRECTORS
Rachael Beesley
Nicole van Bruggen
TUTORS
Rachael Beesley | violin
Julia Russionello | violin
Simon Oswell | viola
Kim Worley | cello
Rob Nairn | double bass
Nicole van Bruggen | woodwind
Diana Doherty | woodwind
Alex Bieri | trumpet
Graham Nichols | horn
Rick Miller | timpani
This article archived 18 Sep 2019
Recent News
What's New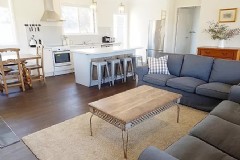 Summer sale at Kilbeggan Cottage!
Kilbeggan Cottage
Enjoy 20% off if you stay between Friday 8th January and Thursday 11th February.
Valentine Day Cadillac tour + Rose $150
Blue Mountains Limousines & Vintage Cadillacs
1929 "The Gatsby" era Limousine Experience - 30 mins Plus a Rose. "Jump in the back seat of my Cadillac !!"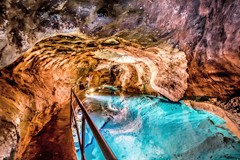 5 Caves Open with Small Tour Groups
Jenolan Caves
Booking Essential. Bring a facemask and enjoy exclusive small tour groups.
School Holidays Are Here!
Federation Gardens and Possums Hideaway
Family friendly, fully self contained cottages on offer
Enjoy a cottage in the Blue Mountains
Matildas Of Leura
Enjoy a comfortable stay in this delightful self-contained 3 bed cottage only minutes from Leura Mall
See also: