Blue Mountains News
Lithgow Local Heritage Grants 2022 Application Period Has Been Extended
By Lithgow City Council
Posted: 13 Jun 2022
Lithgow Council has recently extended its application period for grants under the Lithgow Local Heritage Grant 2022 program to financially assist property owners in undertaking minor works to promote heritage values within Lithgow's Heritage Conservation Areas.
The Lithgow Local Heritage Grants, which have been joint funded in partnership with the NSW Government, aim to assist in improving the heritage values of structures and buildings within Lithgow's Heritage Conservation Areas as listed in Council's Local Environmental Plan 2014.
The period to submit an application has been recently extended by three weeks until 27 June 2022.
Property owners who meet the assessment criteria may be eligible for up to $2,000 of grant funding on a dollar-for-dollar scale for small projects.
Mayor Maree Stratham said Council values its rich history and works to ensure Lithgow's local heritage is valued and protected.
"Lithgow is steeped in a rich and diverse history which is widely recognized and celebrated by our community. For anyone in the community who has been considering undertaking a small project to improve your streetscape, there is no better time than now" she said.
Projects that are encouraged to apply for grant funding should focus on external maintenance works that do not require a development application to be lodged and approved by Council.
For further information about the grant, including the eligibility criteria and application form, please visit Council's website at here
Recent News
What's New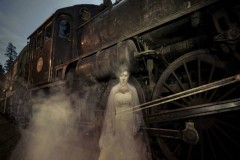 School holidays Mt Vic Museum Ghost Tour
Blue Mountains Mystery Tours
Join Paranormal Pete to investigate the reports of Ghosts at the Railway Museum, 8th, 14th & 16th JULY.
Christmas in July Lunch Series at Kyah
Kyah - Boutique Hotel
Enjoy one of the best roast lunches in the Blue Mountains for the Christmas in July lunch series at Blaq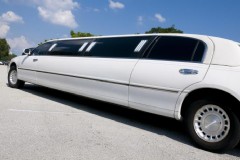 Sydney to Blue Mountains Lux Transfers
Blue Mountains Limousines & Vintage Cadillacs
Luxury transport btw Sydney Airport and the Blue Mountains $385 Max 4 Passengers - Stretch Limo Available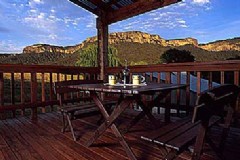 Stay NSW & Parents NSW Vouchers
Woolshed Cabins
SAVE $$$ by using your Stay NSW or Parents NSW Vouchers towards the cost of accommodation at the Woolshed Cabins.
Escape to the Blue Mountains
Federation Gardens and Possums Hideaway
Toast marshmallows around the cosy firepit.
See also: