Blue Mountains News
Lithgow Library Learning Centre announces the launch of the Tovertafel – Magic Table
By Lithgow City Council
Posted: 23 Oct 2021
The launch of this new resource will be held at the Library on Tuesday 2nd November 2021 at 10.30am.
Tovertafel uses a series of games that have been engineered to encourage instinctive participation, inviting engagement and boosting physical and social activity, prompting memories and conversation about everything from gardening to trips to the beach.
Tovertafel uses a projector and infrared sensors with a speaker and processor working together to project interactive light animations onto a table. These animations respond to hand and arm movements, allowing users to 'play' with the light. Moreover, the Tovertafel is a multigenerational activity; the games also facilitate residents, care workers and family members to play together – bringing many moments of happiness, laughter and joy for everyone.
"I am really pleased that, thanks to a grant from the Department of Communities & Justice, Lithgow Library e is able to offer this new generation in cognitive stimulation systems which aim to improve quality of life, primarily for those living with dementia," said Mayor Ray Thompson.
To learn more about the Tovertafel, Lithgow Library Learning Centre will be holding a series of information & demonstration sessions on the following dates; bookings are essential and will be held in accordance with NSW Public Health Orders.
Lithgow Tuesday 2nd November 2021 at 10.30 am and 3.30 pm
Lithgow Wednesday 3rd November 2021 at 10.30 am
Wallerawang Wednesday 3rd November 2021 at 3.30 pm
Lithgow Thursday 4th November 2021 at 10.30 am
Portland Thursday 4th November 2021 at 3.30 pm
For bookings and information contact Lithgow Library on 6352 9100.
Recent News
What's New
Wedding Cars - 1929 Cadillac LaSalle's.
Blue Mountains Limousines & Vintage Cadillacs
Let our Limousines make your day EXTRA SPECIAL. The WOW factor !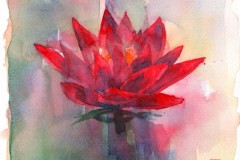 WATERCOLOUR WORKSHOPS with David Wardman
Watercolour Workshop with Artist David Wardman
next workshop 5th Dec 021, workshops are held in my studio 1st Sunday of each month, suitable for beginners onwards
Trumans November Newsletter out now!
Trumans Chartered Accountants
New laws to improve the way super is divided in divorce .... and more
La Casetta Luxury Cottage
La Casetta
Enjoy a quiet and peaceful stay in the beautiful Blue Mountains at La Casetta
Edith School House Unique Accommodation
Edith School House
The perfect getaway with crisp clean air & beautiful surrounds near to Jenolan Caves Oberon Mayfield Waldara & lots more
See also: