Blue Mountains News
Lithgow Library – Exterior Works Completed
By Lithgow City Council
Posted: 20 Jun 2022
Council is pleased to announce that the exterior building works on the Lithgow Library are now complete, and the footpath re-opened.
"We appreciate the community's patience while this project was delivered," said Lithgow City Council's Mayor, Councillor Maree Statham. "Positive feedback has been received from Library patrons and staff and Council is excited to have been given the opportunity to upgrade the appearance of this important community asset. We look forward to continuing our work in refreshing local infrastructure to blend both contemporary function and a commemorative form."
Thanks to funding received from the NSW Government's Resources for Regions program, Council was able to repair and replace the Library's facade and awning, after a structural assessment identified defects in the building.
Council took the opportunity to engage a heritage architect to undertake a new design, which showcases elements of Lithgow's heritage. The bricks used in the new wall are genuine Lithgow bricks, baked at Lithgow's old brickworks. Additionally, the corten cladding, used on the parapet, is designed to slightly rust over time and is a nod to Lithgow's former iron and steel industry.
Works are still continuing inside the library, with new desks, cabinets and seating being installed. This is expected to be completed in the coming weeks.
Lastly, the bus stop, which was temporarily relocated to the front of the Harvey Norman building during construction, is to be reinstated to the front of the Library from 1 July 2022.
Recent News
What's New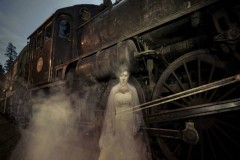 School holidays Mt Vic Museum Ghost Tour
Blue Mountains Mystery Tours
Join Paranormal Pete to investigate the reports of Ghosts at the Railway Museum, 8th, 14th & 16th JULY.
Christmas in July Lunch Series at Kyah
Kyah - Boutique Hotel
Enjoy one of the best roast lunches in the Blue Mountains for the Christmas in July lunch series at Blaq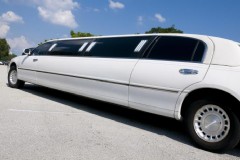 Sydney to Blue Mountains Lux Transfers
Blue Mountains Limousines & Vintage Cadillacs
Luxury transport btw Sydney Airport and the Blue Mountains $385 Max 4 Passengers - Stretch Limo Available
Escape to the Blue Mountains
Federation Gardens and Possums Hideaway
Toast marshmallows around the cosy firepit.
NSW Parents/Stays vouchers now accepted
Seclusions
NSW Parents/Stays vouchers now accepted, one weekend stay for 2022 this weekend. Get in quick so you don't miss out.
See also: