Blue Mountains News
Lithgow Halloween Film Awards
Source: Lithgow City Council
Archived 18 Dec 2019
- Posted: 20 Oct 2019
Only days to go until the first Lithgow Halloween Film Awards.
The entries are in and Lithgow Halloween event partners SF3 have been busy selecting the lucky 13 films for the final judging. The finalists will be announced on Wednesday 23 October and will be screened at Lithgow Halloween 19 on Saturday 26 October.
Lithgow Mayor Ray Thompson said "The concept of a new film festival to compliment Lithgow Halloween has proven to be a winner for Lithgow with unparalleled international exposure. The competition has received over 480 entries from countries all around the world and was profiled on the website 'Film Freeway' alongside Cannes, Sundance and other established film festivals."
To view the films there will be three screening sessions held at the Lithgow Valley Community Cinema at 7.00pm, 8.00pm and 9.00pm. The cinema holds a maximum of 65 so it will be a case of 'first in best dressed'. The screening will also be the venue for the voting of the 'People's Choice' category. The sessions will be approximately 50 minutes in duration and session attendees will be obliged to stay for an entire session to complete the voting.
If you miss out on the screenings held on the 26th, all finalists will be screened at the Awards Presentation at Lithgow Workies Club & Motel at 1.00pm Sunday 27 October.
Lithgow City Council and Lithgow Halloween Film Competition Partners SF3 would like to thank Lithgow Valley Community Cinema for hosting the screenings at 16 Main Street Lithgow, and Lithgow Workies for hosting the Awards Presentation in their showroom at 3/7 Tank Street Lithgow.
This article archived 18 Dec 2019
Recent News
What's New
Katoomba Ghost Bus Tour
Blue Mountains Mystery Tours
Join Paranormal Pete on the Ghost Bus to investigate the reports of Ghosts & Hauntings in Blue Mountains. 0418 416 403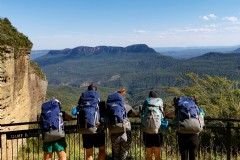 We are open!
Freeland Hiking Co.
Come and explore the mountains with us on a day-tour in the Blue Mountains.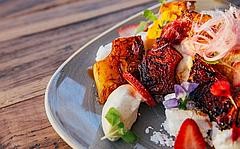 Lindsay's Cafe: Beautiful & Relaxing
Lindsay's Cafe
Join us for Breakfast or Lunch. Open from 9am weekends. 10am weekdays @ the Norman Lindsay Gallery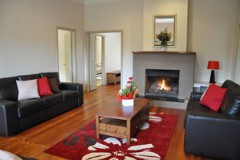 Autumn Getaway
Sophia's of Leura
Come and see the beautiful colours in Leura this Autumn. Book now for your escape.
Spa, slow combustion fire place, BBQ
Blue Gum House
$480 special this weekend for 2 adults, linen included. + $30 per additional person, per night !
See also: