Blue Mountains News
Lithgow Councillor Hits The Springboard
Source: Lithgow City Council
Archived 22 Dec 2018
- Posted: 25 Oct 2018
Lithgow City Council is following the success of some Sydney-based councils and helping our female Councillors build strong strategic support networks with councils across NSW.
Councillor Cass Coleman participated in the award-winning Springboard program, in the hope of bringing back ways to improve the future of local women in the community.
"The female-focused program seeks to empower women to take small steps and actions to create a better future at work and in life for themselves," said Councillor Coleman. "We heard from other influential women who have mastered the art of juggling work and family life."
Liverpool City Council Mayor Wendy Waller mentored Councillor Coleman as part of the Sydney-based development program.
"Having a mentor with such great experience has been invaluable," said Councillor Coleman. "I learned that we as women must look for opportunities to develop an effective support system around us and help grow and develop other females around us at the same time."
Lithgow City Council Deputy Mayor Wayne McAndrew acknowledges the great opportunity for our Councillors to build strong community-focused networks.
"We are seeing firsthand the great results of these programs and the information sharing with other Councils across NSW," said Councillor Wayne McAndrew. "Building networks outside Lithgow bring great benefit to council, ensuring we deliver local services in the best way possible for the community."
This article archived 22 Dec 2018
Recent News
What's New
Have you insured against cyber crime?
Trumans Chartered Accountants
Think your business too small or data & information isn't important enough to be targeted by hackers? Think again!
Yulefest Stretch Limousine Transfers
Blue Mountains Limousines & Vintage Cadillacs
Enjoy our Winter Magic Yulefest in the Blue Mountains. Let us drive you in our Luxury Stretch Limousine. 0400500542
Counselling - Sandplay & Art Therapies
Karen Curran - The Heart of Us
When words are not enough. All ages. Gentle processes to change the effects of anxiety, worry, trauma, grief, stress.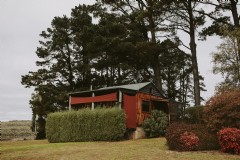 Last minute weekend
Seclusions
Due to a cancellation we have a rare 2 or 3 night weekend stay available tonight, tomorrow and Sunday. Call 6355 6300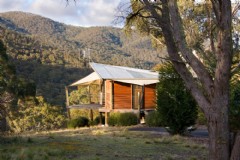 Indulge and relax in our Wilderness Spa
Eagle View Escape
See also: