Blue Mountains News
Library's Latest Art Exhibition Highlights Local Talent
Source: Lithgow City Council
Archived 25 Dec 2019
- Posted: 26 Oct 2019
During November 2019 an exhibition of paintings by local artists Will and Kellie Hazzard will be on display at the Lithgow Library Learning Centre.
Will Hazzard is 18 years old and autistic. He had a love of art from a young age, but art became a form of therapy with his autism diagnosis at age 10. Influenced by nature, Will's work aims for a connection with animals, the environment, and the Wiradjuri land he lives on. His work is often inspired by personal encounters with nature and his paintings represent life cycles and a spiritual connection with the earth. Featuring built up layers of paint, the work is meant to be tactile as Will wants his art to 'touch' people.
Kelly Hazzard is a self-taught artist and her works are representations of nature, often animals that she comes across on her rural property between Lithgow and Bathurst. Her art tends to be realistic as she tries to capture the inner spirit of her subjects.
The Lithgow Library is an ideal space to showcase local artistic talents. The free exhibition will run from 1st until 30th November 2019 in the Lithgow Library Learning Centre. For more information about exhibitions at the library or to enquire about holding an exhibition contact the Lithgow Library on 6352 9100.
This article archived 25 Dec 2019
Recent News
What's New
Katoomba Ghost Bus Tour
Blue Mountains Mystery Tours
Join Paranormal Pete on the Ghost Bus to investigate the reports of Ghosts & Hauntings in Blue Mountains. 0418 416 403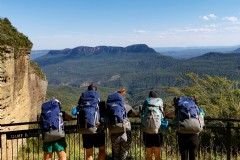 We are open!
Freeland Hiking Co.
Come and explore the mountains with us on a day-tour in the Blue Mountains.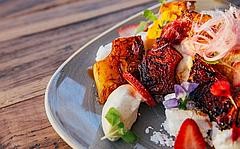 Lindsay's Cafe: Beautiful & Relaxing
Lindsay's Cafe
Join us for Breakfast or Lunch. Open from 9am weekends. 10am weekdays @ the Norman Lindsay Gallery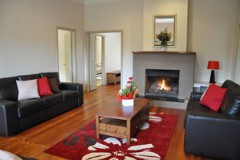 Autumn Getaway
Sophia's of Leura
Come and see the beautiful colours in Leura this Autumn. Book now for your escape.
Spa, slow combustion fire place, BBQ
Blue Gum House
$480 special this weekend for 2 adults, linen included. + $30 per additional person, per night !
See also: