Blue Mountains News
Labor to Deliver $50,000 for Covered Grand Stand Seating and Improvements for Warrimoo Oval
Source: Susan Templeman MP, Member For Macquarie
Archived 16 Jun 2019
- Posted: 19 Apr 2019
Footy fans will be able to leave their fold up chairs in the car, with a Shorten Labor government to provide $50,000 for covered grand stand seating and other improvements at Warrimoo Oval.
Member for Macquarie, Susan Templeman said Warrimoo Oval, which is home to the Lower Mountains Rugby League Club, not only hosts rugby league and Blue Mountains Touch Football fixtures, it is used by local schools, personal trainers as well as the wider community.
"Anyone whose lugged a couple of folding chairs, footy gear and snacks for the kids will appreciate what a difference covered, tiered seating will make, especially on those warmer days."
"In addition to the covered grandstand seating, the $50,000 will go towards providing covered wheelchair spaces, sandstone seating on the hill between both fields, fixed tables and chairs, concrete wheelchair-friendly pathways, fencing on the top oval, and collapsible aluminium goal posts to suit mini fields."
Ms Templeman said the Club had wanted these improvements for some time, but just didn't have the funds to make it happen.
"I know how hard volunteers and local tradies have worked to make Warrimoo Oval the wonderful community asset it is today. I'm delighted that if a Shorten Labor Government is elected, we can help the Club complete its vision.
"Warrimoo Oval is used year round by well over 2,000 participants in the local rugby league and touch football competitions as well as local schools from Faulconbridge and Winmalee to Mount Riverview, and the local community.
"As the home ground for the Lower Mountains Rugby League Club, which is part of the Penrith Junior League, it hosts teams from Western Sydney including Penrith, St Marys and Blacktown areas."
Lower Mountains Rugby League President Dave Hart sought Ms Templeman's support for improvements to Warrimoo Oval in 2018.
"Dave Hart has been a fantastic advocate for the Club and local community," Ms Templeman said. "He first raised the need for improvements to the oval in 2018 at the Club's 10th anniversary celebrations."
In a letter, Mr Hart said, "Some of the smaller clubs are suffering due to lack of volunteers, player numbers are down and clubs are facing a dire future."
"As a small club within the Penrith Junior Rugby League District, we pride ourselves on our achievements both on and off the field, however we need to ensure our structure and resources are upgraded to ensure we can continue to maintain a safe, inclusive environment for all participants and allow us to continue to grow as a local sporting club."
"These are projects we are keen to work on in keeping our fields safe and inclusive," Mr Hart said.
Blue Mountains Mayor, Mark Greenhill also welcomed the announcement.
"Warrimoo Oval is an important and well-loved community asset. We will work with a Shorten Labor Government to facilitate this welcome infrastructure boost."
This article archived 16 Jun 2019
Recent News
What's New
Katoomba Ghost Bus Tour
Blue Mountains Mystery Tours
Join Paranormal Pete on the Ghost Bus to investigate the reports of Ghosts & Hauntings in Blue Mountains. 0418 416 403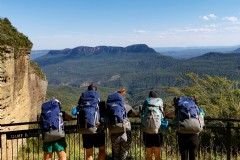 We are open!
Freeland Hiking Co.
Come and explore the mountains with us on a day-tour in the Blue Mountains.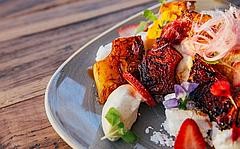 Lindsay's Cafe: Beautiful & Relaxing
Lindsay's Cafe
Join us for Breakfast or Lunch. Open from 9am weekends. 10am weekdays @ the Norman Lindsay Gallery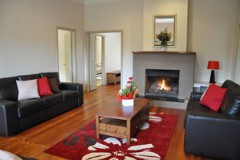 Autumn Getaway
Sophia's of Leura
Come and see the beautiful colours in Leura this Autumn. Book now for your escape.
Spa, slow combustion fire place, BBQ
Blue Gum House
$480 special this weekend for 2 adults, linen included. + $30 per additional person, per night !
See also: