Blue Mountains News
Investigation Works Begin at Glenbrook, Kingswood and Hazelbrook Stations
Source: Stuart Ayres MP, Member for Penrith
Archived 14 Nov 2018
- Posted: 15 Sep 2018
Stuart Ayres MP, Member for Penrith on Friday announced that early investigation work has now commenced at Glenbrook, Hazelbrook and Kingswood stations as part of planning work for accessibility upgrades being delivered through the NSW Government's Transport Access Program.
"I'm delighted to see early geotechnical work is underway at these stations," Stuart Ayres said.
"This work is the first step to help determine a possible design for each station, which the community will get their chance to provide feedback on later this year."
"The new facilities would significantly improve the experience for our customers with mobility issues, people with prams and luggage and the elderly," Stuart Ayres said.
The Transport Access Program is a NSW Government initiative to deliver safe, modern and accessible public transport infrastructure across the state.
More than $1 billion has been invested in the Transport Access Program since 2011, with more than 450 projects either completed or underway across the state.
In the past year, accessibility upgrades have been completed nearby at Leura, Wentworth Falls and Penrith stations.
This article archived 14 Nov 2018
Recent News
What's New
Santa Delivered Goodies 4 Kids & Adults
Blue Mountains Limousines & Vintage Cadillacs
Hampers crammed with Blue Mountains-made delicacies to children or adults at any address in the local region.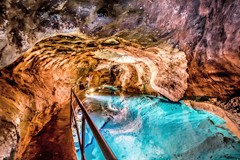 Jenolan Caves have reopened some caves
Jenolan Caves
Exclusive weekend accommodation or Chisolm's dining cave experiences available now.
The ATO's cyber security checklist +++
Trumans Chartered Accountants
Trumans November Newsletter now available. What does the "full expensing" write-off deduction mean for business?
La Casetta
La Casetta
A new luxury cottage just listed for your summer stay in Leura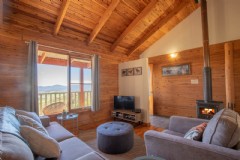 The perfect place to relax this summer
Melaleuca Mountain Retreat
Views that will leave you breathless, a place to relax. Melaleuca Mountain Retreat offers the perfect getaway !!
See also: