Blue Mountains News
'If You Love Us, Come and See Us': Blue Mountains Mayor Urges Visitors to Return
Source: Blue Mountains City Council
Posted: 23 Jan 2020
Blue Mountains City Mayor Mark Greenhill is urging visitors to return to the Blue Mountains, now that the threat of bush fires has ended.
Most Council lookouts and reserves have opened, now that fires surrounding the City have been contained. The National Parks and Wildlife Service has also reopened many lookouts, picnic areas and walking tracks.
"There are lots of small businesses, cafes and shops in the Blue Mountains, waiting for people to come and visit them right now," Mayor Greenhill said.
"So our message is: 'We are open for business. If you love us, come and see us.' It's the big attractions, but also the small businesses that dot our main streets, that need visitors to start coming back.
"Recent bush fires mean that visitors stayed away over the traditionally busy Christmas/New year period. The best tonic for us is for people to come back and visit now. Come to the Blue Mountains to shop and stay overnight. That's the way the broader community can support our community.
"Council will continue to support our community to recover after these unprecedented bush fires."
Upcoming Blue Mountains events include:
For a full list of other Summer events in the Blue Mountains.
Watch Mayor Greenhill on Channel 10's Studio 10
Recent News
What's New
Katoomba Ghost Bus Tour
Blue Mountains Mystery Tours
Join Paranormal Pete on the Ghost Bus to investigate the reports of Ghosts & Hauntings in Blue Mountains. 0418 416 403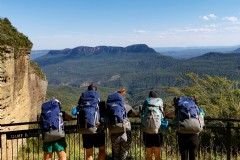 We are open!
Freeland Hiking Co.
Come and explore the mountains with us on a day-tour in the Blue Mountains.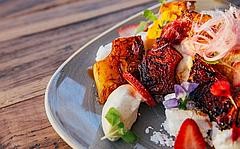 Lindsay's Cafe: Beautiful & Relaxing
Lindsay's Cafe
Join us for Breakfast or Lunch. Open from 9am weekends. 10am weekdays @ the Norman Lindsay Gallery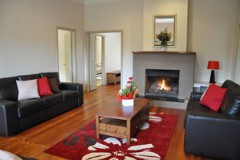 Autumn Getaway
Sophia's of Leura
Come and see the beautiful colours in Leura this Autumn. Book now for your escape.
Spa, slow combustion fire place, BBQ
Blue Gum House
$480 special this weekend for 2 adults, linen included. + $30 per additional person, per night !
See also: