Blue Mountains News
Help Shape the Future of Katoomba
By Blue Mountains City Council
Archived 6 Jan 2021
- Posted: 9 Nov 2020
Do you live in the postcode 2780? Are you a Katoomba based business or a local property owner? Do you work for the community services sector or with youth, or in the field of education?
Stage One of the Katoomba Masterplan is now underway and there are several ways to participate:
Tell Council what you think. Council need to know what you like about Katoomba and what you would like to see improved. Take the online survey and tell Council how you use Katoomba's places and spaces.
Apply to join the Stakeholder Reference Group. Complete the form
Meet the team at one of the Katoomba events. Council will be running events throughout November. Go to the Your Say.Katoomba Masterplan page for more information.
Blue Mountains City Council is looking for people to participate in the Stakeholder Reference Group for the Katoomba Masterplan. The group will also operate as the reference group for various other Council projects in Katoomba in 2021.
Blue Mountains Mayor Mark Greenhill said: "The Katoomba Masterplan will enhance the livability and vibrancy of Katoomba, the strategic centre of the Blue Mountains.
"The Stakeholder Reference Group will be made up of 8-10 members and we encourage anyone with an interest in the future of Katoomba to apply."
The first stage of the planning process will run until February 2021 and site specific planning for Katoomba will follow. The second stage will cover key sites, including the former Katoomba Golf Course. The masterplan will outline the vision, principles and priorities for the future of Katoomba and key sites within it.
In 2021, community consultation will also be undertaken for various other projects in Katoomba including the Scenic Southern Escarpment Masterplan.
For more information on the Katoomba Masterplan, and to apply to join the Stakeholder Reference Group, go to Your Say Katoomba Masterplan. Council are taking expressions of interest for the Stakeholder Reference Group until 11 November.
This article archived 6 Jan 2021
Recent News
What's New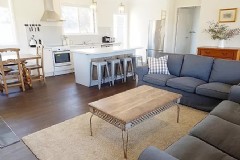 Summer sale at Kilbeggan Cottage!
Kilbeggan Cottage
Enjoy 20% off if you stay between Friday 8th January and Thursday 11th February.
Valentine Day Cadillac tour + Rose $150
Blue Mountains Limousines & Vintage Cadillacs
1929 "The Gatsby" era Limousine Experience - 30 mins Plus a Rose. "Jump in the back seat of my Cadillac !!"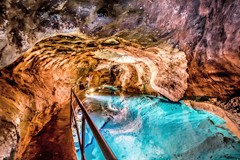 5 Caves Open with Small Tour Groups
Jenolan Caves
Booking Essential. Bring a facemask and enjoy exclusive small tour groups.
School Holidays Are Here!
Federation Gardens and Possums Hideaway
Family friendly, fully self contained cottages on offer
Enjoy a cottage in the Blue Mountains
Matildas Of Leura
Enjoy a comfortable stay in this delightful self-contained 3 bed cottage only minutes from Leura Mall
See also: