Blue Mountains News
Have Your Say on the Lapstone Station Upgrade
Source: Stuart Ayres MP, Member for Penrith
Archived 5 Jan 2020
- Posted: 8 Nov 2019
Stuart Ayres MP, Member for Penrith today invites the local community to have their say on the proposed accessibility upgrade at Lapstone station that will be delivered through the NSW Government's Transport Access Program.
"I'm pleased to advise that the Review of Environmental Factors (REF) outlining the plans for the upgrade is now on display and open for feedback from the community," Stuart Ayres said.
"This upgrade to Lapstone Station will deliver a number of benefits that will make the station more accessible for all customers including people with a disability, limited mobility, parents and carers with prams and customers with luggage," Stuart Ayres said.
"This is an opportunity for the Lapstone community to get involved and have their say on the plans for the upgrade
"Community members are also invited to meet with the Transport for NSW project team who will be onsite in the Platform 1 Waiting Room at Lapstone Station between 4pm and 6pm on Tuesday 12 November."
The key features proposed for the upgrade include a new lift connecting the footbridge to Platform 2, a new family accessible toilet, a new male ambulant toilet and a new female ambulant toilet, upgrades to the accessible car space and a new kiss and ride bay, upgrades to the ramp connecting the commuter car park to the station footbridge, accessibility upgrades to the station Waiting Room, and improvements to station pathways, stairs, and platforms.
The REF is available for viewing at:
Lapstone Station – Platform 1 Waiting Room
Blaxland Library – 33 Hope St, Blaxland
Transport for NSW – Level 5, Tower A, 821 Pacific Hwy, Chatswood
Or, online at: Transport NSW
Feedback can be provided by emailing, calling the Project Information Line on 1800 684 490, or through the project webpage Transport NSW.
---
Transport NSW Project Team Community Meet and Greet
Date:
Tuesday 12 November, 2019
Time:
4pm and 6pm
Venue:
Platform 1 Waiting Room at Lapstone Station
This article archived 5 Jan 2020
Recent News
What's New
Katoomba Ghost Bus Tour
Blue Mountains Mystery Tours
Join Paranormal Pete on the Ghost Bus to investigate the reports of Ghosts & Hauntings in Blue Mountains. 0418 416 403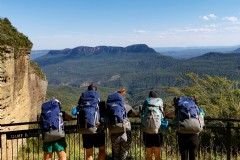 We are open!
Freeland Hiking Co.
Come and explore the mountains with us on a day-tour in the Blue Mountains.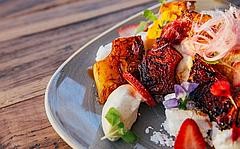 Lindsay's Cafe: Beautiful & Relaxing
Lindsay's Cafe
Join us for Breakfast or Lunch. Open from 9am weekends. 10am weekdays @ the Norman Lindsay Gallery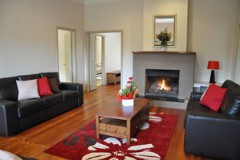 Autumn Getaway
Sophia's of Leura
Come and see the beautiful colours in Leura this Autumn. Book now for your escape.
Spa, slow combustion fire place, BBQ
Blue Gum House
$480 special this weekend for 2 adults, linen included. + $30 per additional person, per night !
See also: