Blue Mountains News
Have your say on the future of Leura Village traffic management
By Blue Mountains City Council
Posted: 24 May 2022
Help us shape the future of traffic management in Leura by providing further feedback on the Leura Local Area Traffic Management (LATM) study, now on exhibition.
Through the Leura LATM study, Council is investigating traffic and transport challenges in Leura Village including solutions for parking, pedestrians, cyclists and public transport.
A number of proposed options have been recommended to address accessibility and infrastructure challenges, to improve the overall safety for all users, provide more pedestrian and cyclist friendly facilities and manage strategies for visitors in Leura.
These options are outlined in the Options Report on public exhibition until Monday 27 June 2022.
To see the options and have your say go to: here
Or join us at one of two in-person information sessions at Leura Uniting Church:
Tuesday, 31 May 2022, 9am – 12pm
Wednesday 1 June 2022, 6 – 9pm
"Leura is a hugely popular village for both locals and tourists and this creates challenges in terms of traffic and balancing the needs of visitor numbers and the local population," Mayor, Cr Mark Greenhill, said.
"This project aims to improve safety for all road users, including our ageing community as well as children. It will also improve parking options and lower traffic noise, vibration levels and air pollution.
"I therefore urge our community to get involved, by accessing our online platform or by joining one of our face-to-face information sessions, to find out more and let us know what you think of the various options."
The LATM study for the Leura Village precinct began in 2018. This first phase involved a holistic, evidence-based assessment of current traffic conditions in Leura and extensive community consultation. This identified existing traffic issues and the captured data was assessed alongside raw traffic data to determine the main areas of concern.
The resulting recommendations can be found in the Options Report, which outlines a range of targeted solutions to reduce traffic and improve the overall safety and amenity of the village, ensuring Leura remains an attractive place to live and visit.
To see the Options Report and have your say go to: here
Recent News
What's New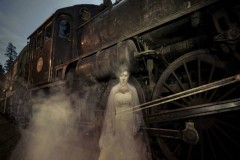 School holidays Mt Vic Museum Ghost Tour
Blue Mountains Mystery Tours
Join Paranormal Pete to investigate the reports of Ghosts at the Railway Museum, 8th, 14th & 16th JULY.
Christmas in July Lunch Series at Kyah
Kyah - Boutique Hotel
Enjoy one of the best roast lunches in the Blue Mountains for the Christmas in July lunch series at Blaq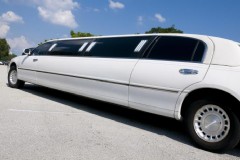 Sydney to Blue Mountains Lux Transfers
Blue Mountains Limousines & Vintage Cadillacs
Luxury transport btw Sydney Airport and the Blue Mountains $385 Max 4 Passengers - Stretch Limo Available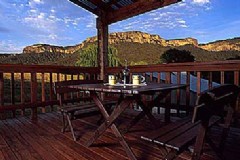 Stay NSW & Parents NSW Vouchers
Woolshed Cabins
SAVE $$$ by using your Stay NSW or Parents NSW Vouchers towards the cost of accommodation at the Woolshed Cabins.
Escape to the Blue Mountains
Federation Gardens and Possums Hideaway
Toast marshmallows around the cosy firepit.
See also: