Blue Mountains News
Have Your Say on Council's 2018-19 'To Do' List
Source: Blue Mountains City Council
Archived 11 Jul 2018
- Posted: 13 May 2018
Blue Mountains City Council is seeking community comment on its 2018-19 Operational Plan. This plan outlines the Council's planned activities, budget and fees for 2018-2019 in the context of the updated Delivery Program for 2017-2021.
Mayor, Cr Mark Greenhill, said, "The actions in the Delivery Program and Operational Plan respond to the community priorities for the City to be environmentally, economically and socially sustainable.
"I encourage all residents to look at the plans and have their say. These plans set out how we plan to spend Council's revenue, including rates, so it is important that residents have an opportunity to provide feedback."
"I am pleased to say that the Council is on track to achieving the priorities set for the four year delivery program."
The four-year Delivery Program and one year Operational Plans clearly translate the longer-term commitment in the community endorsed Community Strategic Plan.
In the coming year a number of significant projects will be delivered, including: Completion of the Glenbrook Park and Wentworth Falls district park upgrade ; Warrimoo Oval carpark upgrade; road renewal and reseal program; footpath upgrade program; Pitt Park football building replacement; implementation of the Blackheath Town Centre Masterplan; and renewal of public toilets.
In addition, the Council will continue to deliver an extensive range of services across the 27 towns and villages within the City of Blue Mountains.
The Council is committed to building a sustainable and successful future for the Blue Mountains through improving the wellbeing of our community and the environment.
Our four-year priorities have been updated to reflect an increased focus on improving organisational performance. An additional priority has been added, to deliver improvements to safety and asbestos management.
This will ensure the Council is well-positioned to implement a sustained and targeted approach to strengthening asbestos management and safety, and increasing our capability to anticipate and respond to known and emerging challenges and opportunities.
The Delivery Program 2017-21 and Operational Plan 2018-19 are on public exhibition until Wednesday 30 May 2018. The plans are available to download and from Council's Katoomba and Springwood offices as well as branch libraries.
This article archived 11 Jul 2018
Recent News
What's New
Santa Delivered Goodies 4 Kids & Adults
Blue Mountains Limousines & Vintage Cadillacs
Hampers crammed with Blue Mountains-made delicacies to children or adults at any address in the local region.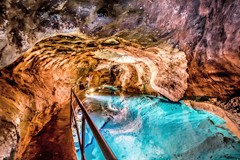 Jenolan Caves have reopened some caves
Jenolan Caves
Exclusive weekend accommodation or Chisolm's dining cave experiences available now.
The ATO's cyber security checklist +++
Trumans Chartered Accountants
Trumans November Newsletter now available. What does the "full expensing" write-off deduction mean for business?
La Casetta
La Casetta
A new luxury cottage just listed for your summer stay in Leura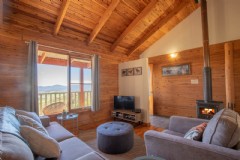 The perfect place to relax this summer
Melaleuca Mountain Retreat
Views that will leave you breathless, a place to relax. Melaleuca Mountain Retreat offers the perfect getaway !!
See also: