Blue Mountains News
Have Your Say about the Nepean Hospital Redevelopment
Source: Stuart Ayres MP, Member for Penrith
Archived 20 Feb 2018
- Posted: 21 Dec 2017
Stuart Ayres MP, Member for Penrith encourages local community members to provide input into the planning and design of the $576 million Nepean Redevelopment, which includes a transformation of hospital and community-based health services.
The project team is inviting community members to register their interest in consumer consultation opportunities which will occur into 2018 and beyond.
Community input into the new and improved facilities is essential to deliver high quality care that meets the needs of patients in the Penrith and Blue Mountains catchment area for decades to come.
Stage 1 of the Nepean Redevelopment, which is funded by the NSW Government, will include:
A new clinical services block
A new and expanded Emergency Department
At least 12 new operating theatres
18 birthing suites in new accommodation, an increase of 10
A new Neonatal Intensive Care Unit
More than 200 overnight beds in new accommodation
A new helipad
New community health services; and
Expansion of cancer services (doubling the number of chemotherapy chairs from 15 - 30).
The project also includes the construction of a multi-storey car park to support the expansion of services.
Planning and consultation will continue for several more months to determine the best layout and design of the project.
The consumer participation form is available at the Nepean Hospital main reception area and can also be downloaded from the Nepean Blue Mountains Local Health District website.
This article archived 20 Feb 2018
Recent News
What's New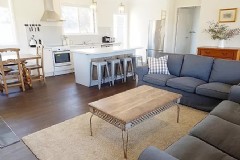 Summer sale at Kilbeggan Cottage!
Kilbeggan Cottage
Enjoy 20% off if you stay between Friday 8th January and Thursday 11th February.
Valentine Day Cadillac tour + Rose $150
Blue Mountains Limousines & Vintage Cadillacs
1929 "The Gatsby" era Limousine Experience - 30 mins Plus a Rose. "Jump in the back seat of my Cadillac !!"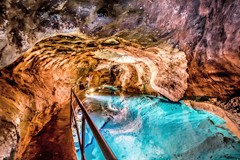 5 Caves Open with Small Tour Groups
Jenolan Caves
Booking Essential. Bring a facemask and enjoy exclusive small tour groups.
School Holidays Are Here!
Federation Gardens and Possums Hideaway
Family friendly, fully self contained cottages on offer
Enjoy a cottage in the Blue Mountains
Matildas Of Leura
Enjoy a comfortable stay in this delightful self-contained 3 bed cottage only minutes from Leura Mall
See also: