Blue Mountains News
Grandparents Day @ Lithgow Library
Source: Lithgow City Council
Archived 14 Dec 2019
- Posted: 15 Oct 2019
Every year we celebrate the contributions of grandparents and other older members of our families and community on Grandparents Day. This year we will be holding a special day at the library to celebrate on October 28th.
'The ways that grandparents, as well as aunts, uncles, friends and other relatives, contribute to our families are endless. Sometimes it's good to pause and really appreciate the special relationships we share" says Mayor Ray Thompson. "Grandparents Day at the library will be a chance to bring together the younger and older members of our community, for the grandparents to share some of their stories and skills and for the young ones to share their enthusiasm and energy."
The Library invites all pre-schoolers, their parents, grandparents, and friends to come along to join in our Storytime session, which includes stories, activities and a special morning tea.
The activity segment of the day will be provided by and supervised by the Lithgow Area Women's Shed and will give young and old a chance to share skills and make something together. Women's Shed president Leanne Hopkins said "one of the reasons the women's shed was set up was to make sure women have the opportunity to gain skills they might not have previously had, in the same way we want to help children to experience the joy of making and to not be afraid of using tools. Many of our members are finding the experience of learning to use tools is a way of connecting with their own grandchildren".
The day is completely free and will start at 10:30am and will include face painting, a special Grandparent's Storytime, a wood working activity and a delicious morning tea. For more information and to let us know, for catering, that you are coming please contact the Lithgow Library.
Please contact Lithgow Library on 6352 9100 if you need any further information.
This article archived 14 Dec 2019
Recent News
What's New
Katoomba Ghost Bus Tour
Blue Mountains Mystery Tours
Join Paranormal Pete on the Ghost Bus to investigate the reports of Ghosts & Hauntings in Blue Mountains. 0418 416 403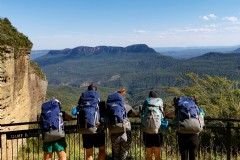 We are open!
Freeland Hiking Co.
Come and explore the mountains with us on a day-tour in the Blue Mountains.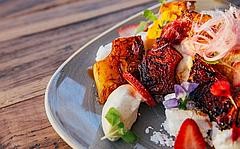 Lindsay's Cafe: Beautiful & Relaxing
Lindsay's Cafe
Join us for Breakfast or Lunch. Open from 9am weekends. 10am weekdays @ the Norman Lindsay Gallery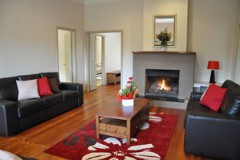 Autumn Getaway
Sophia's of Leura
Come and see the beautiful colours in Leura this Autumn. Book now for your escape.
Spa, slow combustion fire place, BBQ
Blue Gum House
$480 special this weekend for 2 adults, linen included. + $30 per additional person, per night !
See also: