Blue Mountains News
Get Up Close to Creek Critters at Waterways Festival
Source: Blue Mountains City Council
Archived 2 Oct 2019
- Posted: 4 Aug 2019
Get up close and personal to turtles and crayfish and see how these fantastic critters eat, breed and interact at Council's Waterways Festival at Wentworth Falls Lake, on Sunday 25 August.
Blue Mountains City Council is holding the free, family friendly day to highlight some of the fantastic species that inhabit our waterways.
"This is a great event for families looking to get out of the house and do something fun and interesting on a Sunday," Mayor, Cr Mark Greenhill, said. "The Waterways Festival will be packed full of fun and interesting activities, from water bug workshops and swamp safaris, to arts and craft activities, walks and talks. And it's free!
"Not only will you have a great family morning out, your family will have the opportunity to learn as they join in the activities and discover more about what makes our Blue Mountains waterways so special."
Council has partnered with Blue Mountains Grammar School, Kindle Hill School, Youth Council and Bushcare volunteers to showcase the best of Wentworth Falls Lake and surrounds.
Activities include workshops with two of Australia's leading experts, Dr Ian Baird (Giant Dragonfly workshop) and Dr Rob McCormack (Crayfish workshop). Discover all about the Giant Dragonfly, a survivor from the Jurassic Period, learn all about the mysterious ways of local crayfish, plus create your own weaving work of art using natural materials from around the lake.
Other activities include:
Turtles workshop with senior students from Western Sydney University
PlantQuest walk with Nathan Summers from Blue Mountains Bushcare
Swamp Safari with freshwater ecologist, Nakia Belmer
SQIDS with Ed Bayliss Hack, Blue Mountains Bushcare
Stalls by Kindle Hill & Blue Mountains Grammar Schools
Weaving workshop
Eco Gardening workshop
Waterbug display
Quiz and prizes
You can also find out about the incredible plant life around the lake and the wildlife it supports, including swamp wallabies, honeyeaters and even microscopic stygofauna.
If all this makes you hungry, you can enjoy a Rotary BBQ (with vegetarian options) plus on-site coffee cart, while enjoying a performance choreographed by the Wagana Aboriginal Dancers.
To find out more about the health of Wentworth Falls Lake and other local waterways, plus information about Council's water monitoring program.
---
Waterways Festival
Date:
Sunday 25 August, 2019
Time:
10am-2pm
Venue:
Wentworth Falls Lake
Bookings:
Numbers for some of the walks and talks are limited, so bookings are recommended.
This article archived 2 Oct 2019
Recent News
What's New
Have you insured against cyber crime?
Trumans Chartered Accountants
Think your business too small or data & information isn't important enough to be targeted by hackers? Think again!
Yulefest Stretch Limousine Transfers
Blue Mountains Limousines & Vintage Cadillacs
Enjoy our Winter Magic Yulefest in the Blue Mountains. Let us drive you in our Luxury Stretch Limousine. 0400500542
Counselling - Sandplay & Art Therapies
Karen Curran - The Heart of Us
When words are not enough. All ages. Gentle processes to change the effects of anxiety, worry, trauma, grief, stress.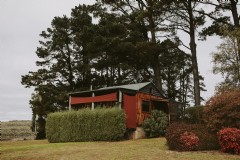 Last minute weekend
Seclusions
Due to a cancellation we have a rare 2 or 3 night weekend stay available tonight, tomorrow and Sunday. Call 6355 6300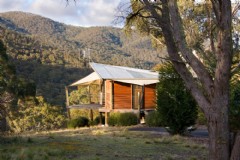 Indulge and relax in our Wilderness Spa
Eagle View Escape
See also: