Blue Mountains News
Get ready to wriggle at Reptile Day 2019!
Source: NSW National Parks & Wildlife Service
Archived 13 Oct 2019
- Posted: 15 Aug 2019
To commemorate Threatened Species Day, come and join in the festivities for Reptile Day on Saturday 7th September at the Blue Mountains Heritage Centre, Blackheath.
This fun family event is a great opportunity to gain fascinating insights into the wonderful world of reptiles, with talks, walks, and lots of fun activities for adults and children of all ages:
Get up close with live reptile shows, hosted by an expert wildlife handler;
Join our Ranger for a guided expedition – can you spot hidden animals on your Reptile Roadmap?
Create an ochre snake painting and share in special Aboriginal stories;
Pop into our Lizard Lounge and make your very own clay lizard to take home;
Find out how to look after reptiles in your own backyard and protect important habitat of our local endangered Blue Mountains Water Skink.
Reptile Day will run between 10am – 2pm, all weather. Entry is by gold coin at the door.
For more information, go to the NPWS Reptile Day webpage or contact our friendly Heritage Centre team on (02) 4787-8877.
---
Reptile Day
Date:
Saturday 7th September 2019
Time:
10am – 2pm
Venue:
Blue Mountains Heritage Centre
End of Govetts Leap Road Blackheath
This article archived 13 Oct 2019
Recent News
What's New
Katoomba Ghost Bus Tour
Blue Mountains Mystery Tours
Join Paranormal Pete on the Ghost Bus to investigate the reports of Ghosts & Hauntings in Blue Mountains. 0418 416 403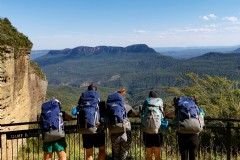 We are open!
Freeland Hiking Co.
Come and explore the mountains with us on a day-tour in the Blue Mountains.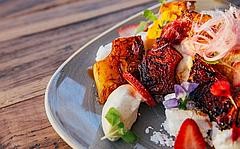 Lindsay's Cafe: Beautiful & Relaxing
Lindsay's Cafe
Join us for Breakfast or Lunch. Open from 9am weekends. 10am weekdays @ the Norman Lindsay Gallery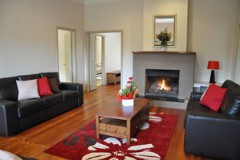 Autumn Getaway
Sophia's of Leura
Come and see the beautiful colours in Leura this Autumn. Book now for your escape.
Spa, slow combustion fire place, BBQ
Blue Gum House
$480 special this weekend for 2 adults, linen included. + $30 per additional person, per night !
See also: