Blue Mountains News
Gavin Bowles Drops New Single 'Apartmentality'
Source: Firestarter Music
Posted: 11 Jun 2020
Following on from the frenetic burst of The Daily Grind, Apartmentality is the timely new single from Blue Mountains troubadour Gavin Bowles. Driven by a chilled groove (courtesy of hot backing band The Distractions) and flaunting a slinky guitar riff, Apartmentality paints a picture of the boredom and frustrations of being stuck in a small space with little to do – sound familiar?
Written while living in a one bedroom apartment in North Melbourne and trying not to annoy the neighbours with the perceived infernal racket, Gavin found himself between rock and a hard place. With lyrics like "We put up with the neighbours, and they put up with us / We can't make too much noise and I just don't want the fuss", it's no wonder Gavin retreated back to his home studio in the Blue Mountains to record Apartmentality.

Gavin Bowles has made a name for himself over the past decade as an accomplished songwriter and performer thanks to several national tours, considerable community radio play, a number of residencies and also as frontman for Sydney rock trio 'Picture Perfect', among various other projects.
More recently Gavin has established an exciting solo career. 2018 saw the release of his debut solo EP King of Nothing, described by Haze Mag as "...seamlessly walking into strut-worthy blues guitars / his lyrics convey the sophistication of a modern day hybrid of Paul Kelly and Elvis Costello". 2019 saw the release of single and video Slave - flaunting a rockabilly swagger, but rooted in indie-rock and pop sensibilities, Slave boasts a cool confidence and non-chalance, while lyrically pondering ones flaws and neuroses with wit, sarcasm and charm.

Over the past three years Gavin has moved between Melbourne, Sydney and the Blue Mountains – soaking up the atmospheres, sights, smells and sounds of differing urban and suburban living and music scenes. Gavin Bowles and The Distractions confidently exhibit a refined live show, toting songs of personal triumphs and tribulations and an idiosyncratic view on modern life, always with a guitar lick and smirk in tow.
With new single Apartmentality now doing the rounds, an extreme thirst to hit the stage post-Covid and an album in the works, 2020 will continue to see Gavin Bowles take his solo output to a whole new level.
For Fans of: Elvis Costello, Arctic Monkeys, You Am I

Out now on Stranger Than Fiction Records
Recent News
What's New
Have you insured against cyber crime?
Trumans Chartered Accountants
Think your business too small or data & information isn't important enough to be targeted by hackers? Think again!
Yulefest Stretch Limousine Transfers
Blue Mountains Limousines & Vintage Cadillacs
Enjoy our Winter Magic Yulefest in the Blue Mountains. Let us drive you in our Luxury Stretch Limousine. 0400500542
Counselling - Sandplay & Art Therapies
Karen Curran - The Heart of Us
When words are not enough. All ages. Gentle processes to change the effects of anxiety, worry, trauma, grief, stress.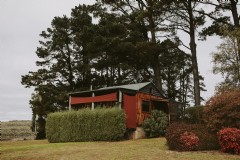 Last minute weekend
Seclusions
Due to a cancellation we have a rare 2 or 3 night weekend stay available tonight, tomorrow and Sunday. Call 6355 6300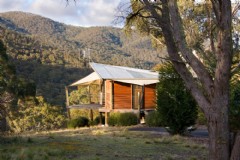 Indulge and relax in our Wilderness Spa
Eagle View Escape
See also: