Blue Mountains News
Fusion Boutique & Blackheath Bar & Bistro Present Owen Campbell 'The Rolling Thunder Of Love' Album Launch Tour
Source: Fusion Boutique
Archived 23 Dec 2019
- Posted: 25 Oct 2019
After 3 best-selling studio albums, 2 EP's and over 12 years of national touring Owen Campbell has cemented himself as one of Australia's premier Blues/Rock exports.
He has performed in many corners of the world from the USA, Ireland, Germany, Austria, Switzerland, France, Spain, Holland, Japan, Hong Kong, India and even performed at the highest blues festival in the world, The Himalayan Blues Festival in Kathmandu, Nepal.
Every album upon release has hit the Top 10 on iTunes Blues Charts in over 10 countries. One of which "Sunshine Road" reached Number 1 on the overall charts(Australia), knocking Adele of the top spot in 2014.
Originally hailing from Canberra Australia, Owen began playing at the age of 9 years old, guided by a diverse range of influences and a strong musical family. By the age of 17 he was performing in clubs/pubs/busking and cutting his teeth performing wherever he could.

Today, Owen Campbell brings a gumbo-like repertoire to performances all over the world. His smouldering guitar work runs from bluesy riffs to soulful finger-picking to lap steel guitar solos using a shot glass slide.
"My parents were a big influence," says Owen. "They introduced me to such an awesome collection of music from such a young age. Bob Dylan, Van Morrison, The Band, The Rolling Stones. I always loved the variety and diversity to their sounds. My sound has bits of country, soul, roots, and rock. I love the variations."

Now, Owen is gearing up to release his 4th studio album. "I thought it was time to do something different so I enlisted a group of talented friends and musical pilgrims and we congregated at a farm style studio in the hills outside of Cootamundra, NSW. We laid down the soul of the album over a few melting summer days and I quickly realised this was going to be something special. After so many years and albums I finally feel like I've found my musical homeland in this album. Easily one of the most rewarding rock n roll experiences I've ever had the pleasure to take part in."

"One of the best performers to come out of Australia for quite some time." – Argus News Ireland
"Owen Campbell brings us a sound born and bred in American southern country blues all the way from the Land of Oz." – Blues Blast Magazine (USA)
"He propels with explosive anguish and undeniable charm!" – Glide Magazine (USA)
"Campbell possesses an exceptional musical personality. You wholeheartedly believe every note he plays and sings." – Rhythms Magazine
"Seasoned musician with a mountain of talent." – Sydney Morning Herald

Owen Campbell Music
Owen Campbell Music Facebook
Family friendly - minors must be accompanied by a parent or guardian and supervised.
General Admission. Room configuration is a mix of cabaret style tables and chairs and standing.
Fully licensed bar offering a large selection of wines by the glass and bottle as well as craft and tap beers, spirits and signature cocktails.
Full menu is available from midday through till 9pm. A limited bar menu is then offered until closing time
---
OWEN CAMPBELL 'The Rolling Thunder Of Love' Album Launch Tour
Date:
Saturday 2nd November 2019
Time:
1st Set starts 7:30pm.
Venue:
Blackheath Bar & Bistro, Shop 1, 35-41 Govetts Leap Rd, Blackheath
Bookings:
Free Entry. Bookings are highly recommended. Call 02 4787 5787 or email to reserve a table.
This article archived 23 Dec 2019
Recent News
What's New
Katoomba Ghost Bus Tour
Blue Mountains Mystery Tours
Join Paranormal Pete on the Ghost Bus to investigate the reports of Ghosts & Hauntings in Blue Mountains. 0418 416 403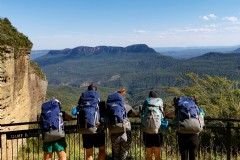 We are open!
Freeland Hiking Co.
Come and explore the mountains with us on a day-tour in the Blue Mountains.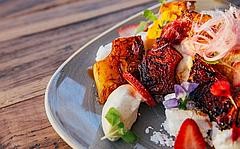 Lindsay's Cafe: Beautiful & Relaxing
Lindsay's Cafe
Join us for Breakfast or Lunch. Open from 9am weekends. 10am weekdays @ the Norman Lindsay Gallery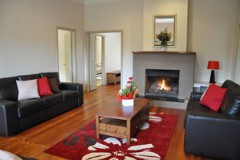 Autumn Getaway
Sophia's of Leura
Come and see the beautiful colours in Leura this Autumn. Book now for your escape.
Spa, slow combustion fire place, BBQ
Blue Gum House
$480 special this weekend for 2 adults, linen included. + $30 per additional person, per night !
See also: