Blue Mountains News
Free Screening "Freedom Street" Documentary
By Lithgow City Council
Posted: 16 Jun 2022
To coincide with the upcoming celebration of Refugee Week 2022, the community is invited to a FREE screening of the "Freedom Street" documentary.
"Freedom Street" will be presented by its director Alfred Pek on Saturday 25 June, starting at 4.30pm at Maldhan Ngurr Ngurra Lithgow Transformation Hub, corner of Mort St and Bridge St, Lithgow. This documentary will be seen widely across Australia during Refugee Week to increase awareness and sensitivity toward refugees and their plight.
Lithgow City Council declared Lithgow as a Refugee Welcome Zone in 2017. The Refugee Welcome Zone initiative began in June 2002 as part of Refugee Week celebrations. A Refugee Welcome Zone is a local government area which has made a commitment in spirit to:
Welcoming refugees into the community
Upholding the human rights of refugees
Demonstrating compassion for refugees and enhancing cultural and religious diversity in the community.
The Mayor of Lithgow Maree Statham said: "Lithgow City Council is proud to be a Refugee Welcome Zone. We want to create conversations and gain a better understanding of people of refugee and asylum seeker backgrounds, their needs, and the ways in which we can make them feel more welcome to participate in the life of our town".
This event is organised by Lithgow City Council in partnership with Western Sydney University.
Recent News
What's New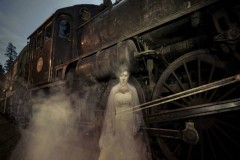 School holidays Mt Vic Museum Ghost Tour
Blue Mountains Mystery Tours
Join Paranormal Pete to investigate the reports of Ghosts at the Railway Museum, 8th, 14th & 16th JULY.
Christmas in July Lunch Series at Kyah
Kyah - Boutique Hotel
Enjoy one of the best roast lunches in the Blue Mountains for the Christmas in July lunch series at Blaq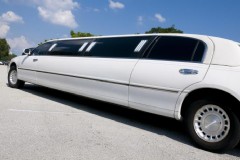 Sydney to Blue Mountains Lux Transfers
Blue Mountains Limousines & Vintage Cadillacs
Luxury transport btw Sydney Airport and the Blue Mountains $385 Max 4 Passengers - Stretch Limo Available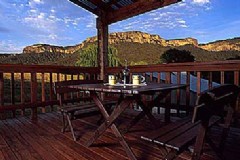 Stay NSW & Parents NSW Vouchers
Woolshed Cabins
SAVE $$$ by using your Stay NSW or Parents NSW Vouchers towards the cost of accommodation at the Woolshed Cabins.
Escape to the Blue Mountains
Federation Gardens and Possums Hideaway
Toast marshmallows around the cosy firepit.
See also: