Blue Mountains News
Free Microchipping Month a Success in Lithgow
Source: Lithgow City Council
Archived 4 Jan 2020
- Posted: 5 Nov 2019
Local residents made use of a valuable community service in the micro-chipping of their pets this October
October saw the final free micro-chipping month for the year at Lithgow Animal Shelter. 36 animals in total took up the free service and are now guaranteed lifetime traceability. These figures combined with the March micro-chipping month saw 80 animals receive free micro-chipping in total for the year.
"Well done to those local residents that took up this free service to micro-chip their four legged friends. This service is invaluable to the lifetime traceability of pets. " Mayor of Lithgow, Councillor Ray Thompson said.
Microchipping your dog or cat helps keep them safe and means you can be reunited much quicker if your pet is lost. In NSW all dogs and cats must be microchipped by 12 weeks old or before being sold or given away (whichever happens first).
Have you checked your pet's microchip information lately? The easiest way to update your pet's microchip details is online at the NSW Govt. Pet Registry website.
This article archived 4 Jan 2020
Recent News
What's New
Katoomba Ghost Bus Tour
Blue Mountains Mystery Tours
Join Paranormal Pete on the Ghost Bus to investigate the reports of Ghosts & Hauntings in Blue Mountains. 0418 416 403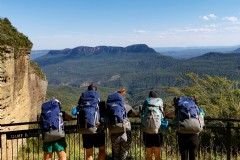 We are open!
Freeland Hiking Co.
Come and explore the mountains with us on a day-tour in the Blue Mountains.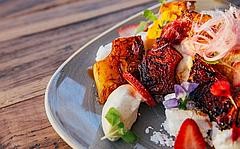 Lindsay's Cafe: Beautiful & Relaxing
Lindsay's Cafe
Join us for Breakfast or Lunch. Open from 9am weekends. 10am weekdays @ the Norman Lindsay Gallery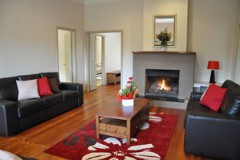 Autumn Getaway
Sophia's of Leura
Come and see the beautiful colours in Leura this Autumn. Book now for your escape.
Spa, slow combustion fire place, BBQ
Blue Gum House
$480 special this weekend for 2 adults, linen included. + $30 per additional person, per night !
See also: