Blue Mountains News
Final Chance to Book Tickets to 'The Vicar of Dibley'
Source: Boxboards Theatre
Archived 27 Jun 2018
- Posted: 29 Apr 2018
This month, local patrons of the Wentworth Falls Country Club may have noticed that the bistro area of "the friendliest club in the mountains" has been transformed into the "quirkiest village in Britain".
Since 7th April, the mountains-based production company, Boxboards Theatre has been bringing the heartfelt and humorous BBC series, The Vicar of Dibley to life each weekend at the club.
Since the production opened, audiences have embraced the township of Dibley into their hearts, with the talented cast performing to several sell-out audiences.
When asked why audiences seem to connect with this adaptation of the hit television series, Boxboards Theatre's managing director, Matthew Barry believes it comes from the production company's ability to break the fourth wall with their audience and involve them in the world of the show.
"To be brought into the world of your favourite show is an amazing experience" he said. "Those that come to see the production are not simply audience members, they become part of the Dibley community".
For those local community members who have not yet made the trip to Dibley, the good news is that there are still limited tickets available for the production's second-last performance on Friday 4 May. Tickets for this performance can still be purchased online. Bookings close on Wednesday 2 April for catering purposes.
If you still need to be convinced, then take a look at these reviews by audience members received by email and social media.
Funny. Irreverent. Must see. The show was a blast and the food was lovely. Overall a great night out! - Samantha O'Hare
This production of "The Vicar Of Dibley" is a real treat! Each of your favourite Dibley characters are portrayed by incredible actors who deliver amazing performances that keep you engaged and intrigued from start to finish, and if you're lucky, you may even get to meet them personally while enjoying a delicious three course meal prepared by the wonderful kitchen staff at the Wentworth Falls County Club. You need look no further for a great night of entertainment. – Andrew Gordon
Go see this hilarious show. The characters are so well done. The audience is involved from the moment you step in, and dinner was lovely. – Lynette Simms
This article archived 27 Jun 2018
Recent News
What's New
Santa Delivered Goodies 4 Kids & Adults
Blue Mountains Limousines & Vintage Cadillacs
Hampers crammed with Blue Mountains-made delicacies to children or adults at any address in the local region.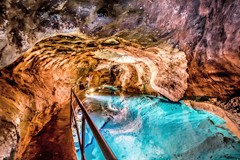 Jenolan Caves have reopened some caves
Jenolan Caves
Exclusive weekend accommodation or Chisolm's dining cave experiences available now.
The ATO's cyber security checklist +++
Trumans Chartered Accountants
Trumans November Newsletter now available. What does the "full expensing" write-off deduction mean for business?
La Casetta
La Casetta
A new luxury cottage just listed for your summer stay in Leura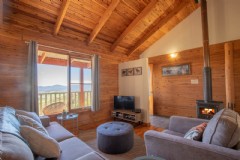 The perfect place to relax this summer
Melaleuca Mountain Retreat
Views that will leave you breathless, a place to relax. Melaleuca Mountain Retreat offers the perfect getaway !!
See also: