Blue Mountains News
Fabulous Crowd at Hartley Community Drought Event
Source: Lithgow City Council
Archived 5 Jan 2020
- Posted: 10 Nov 2019
Over 130 people gathered at the Old Hartley School on Saturday 16 November for the Hartley Picnic Under the Stars fun family event.
A beautiful spit roast dinner was enjoyed by the whole community. The adults were entertained by the 10 Comedians while the children had a magical time learning circus skills and being amazed by the performers from Carnivale Circus troupe.
The night was topped off by the local rock band Hollow Point who gave the community a taste of what's to come at their next gig at the Lithgow Blast on November 16th.
"It was wonderful to see so many local families from Hartley at this event," said Lithgow City Council Community Development Officer Ali Kim. "Events like this are important for bringing the community together in a fun and entertaining way and for building community connections."
The Hartley Picnic under the stars is just one of a series of events presented by Lithgow City Council and funded under the Commonwealth Government Drought Communities Program. Events still to come include the Lithgow Blast Music Concert at Lithgow Blast Furnace on Saturday 16 November, the Hampton Farmers Long Arvo on Saturday November 23 and the Colin Seis Sustainable Farming Workshop on Sunday November 24. Call Ali Kim at Lithgow City Council on 6354 9999 to book your spot at any of these events (other than Lithgow Blast Concert) and to go in the draw to win an individual on-farm consultation with Colin Seis.
A project funded through the Commonwealth Government Drought Communities Program.
This article archived 5 Jan 2020
Recent News
What's New
Katoomba Ghost Bus Tour
Blue Mountains Mystery Tours
Join Paranormal Pete on the Ghost Bus to investigate the reports of Ghosts & Hauntings in Blue Mountains. 0418 416 403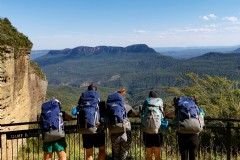 We are open!
Freeland Hiking Co.
Come and explore the mountains with us on a day-tour in the Blue Mountains.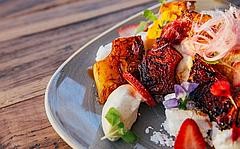 Lindsay's Cafe: Beautiful & Relaxing
Lindsay's Cafe
Join us for Breakfast or Lunch. Open from 9am weekends. 10am weekdays @ the Norman Lindsay Gallery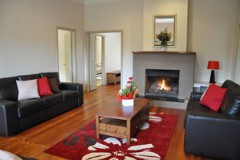 Autumn Getaway
Sophia's of Leura
Come and see the beautiful colours in Leura this Autumn. Book now for your escape.
Spa, slow combustion fire place, BBQ
Blue Gum House
$480 special this weekend for 2 adults, linen included. + $30 per additional person, per night !
See also: