Blue Mountains News
Entertainment For Lithgow Halloween 18
Source: Lithgow City Council
Archived 25 Dec 2018
- Posted: 26 Oct 2018
Lithgow Halloween 18 set to entertain the whole family and bursts into life this Saturday with spectacular entertainment, creative costumes and Australia's biggest trick or treat.
Have your costumes at the ready and prepare to be immersed in the next installment of Lithgow Halloween. Australia's biggest Halloween themed street party explodes into life at 3pm and will keep you spellbound until 10pm.
Featuring entertainment and 4 rides there is something for kids of all ages.
Check out the restaurants cafes and takeaways if you fancy sitting down and taking in the costumes and entertainment from a comfy chair but don't forget our cafés and restaurants at the bottom end of Main Street if you would like a quick break from all the hustle and bustle. There will be over 50 market stalls selling an amazing selection of giftware, and due to public demand, additional food stalls.
Marvel at the aerial performances, Kidz Kreepy Korner, Skull Auction and join in the parade lead by Samba Trombada.
For all your costume efforts you may be awarded in the best dressed competition. Stand out from the crowd between 5pm and 6pm for a chance to get handed a 'Golden Ticket' or take your chance on gaining one of the 'Wildcard' tickets available during the best dressed competition from 6.10pm.
Australia's biggest trick or treat returns for 2018 with over 30 participating businesses to get your buckets filled at and why not have a browse at the products on offer along main street while you're at it.
Meet the Authors is new for 2018 so come along to Pioneer Park and meet the renowned authors Jacquelyne Lynn and Tyrolin Puxty, hear readings and participate in a scavenger hunt to go into the draw to win a copy of Tyrolin's book!
The main stage in Cook Street Plaza is where it'll be rocking, with The Cockroaches, Old School Band and Sideshow Annie getting the crowd jumping.
Lithgow Mayor Ray Thompson said today "Halloween is one of the premier events on the Lithgow events calendar and it continues to showcase Lithgow to people from all over Australia. The effort from our tourism staff and volunteers, right with the crucial support of our sponsors and participation from businesses is testament to why Lithgow is such a great place in which to live."
Lithgow City Council would like to give special acknowledgement to its sponsors, Gold Partners Centennial Coal and Energy Australia, Bronze Partners McDonalds Lithgow and Lithgow Workmen's Club, and the support from Lithgow High School students and all the valued volunteers. Council also acknowledges the efforts of our Local Member, Paul Toole, in accessing $5,000 sponsorship from the NSW Government.
For all the gory details head to the Lithgow Halloween 18 Website, Facebook Page @lithgowHalloween, Instagram Page lithgowhalloween, or contact the friendly team at Lithgow Visitor Information Centre.
Phone 1300 760 276 Email tourism@lithgow.com.
This article archived 25 Dec 2018
Recent News
What's New
Santa Delivered Goodies 4 Kids & Adults
Blue Mountains Limousines & Vintage Cadillacs
Hampers crammed with Blue Mountains-made delicacies to children or adults at any address in the local region.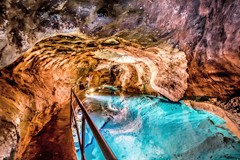 Jenolan Caves have reopened some caves
Jenolan Caves
Exclusive weekend accommodation or Chisolm's dining cave experiences available now.
The ATO's cyber security checklist +++
Trumans Chartered Accountants
Trumans November Newsletter now available. What does the "full expensing" write-off deduction mean for business?
La Casetta
La Casetta
A new luxury cottage just listed for your summer stay in Leura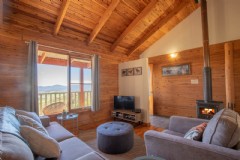 The perfect place to relax this summer
Melaleuca Mountain Retreat
Views that will leave you breathless, a place to relax. Melaleuca Mountain Retreat offers the perfect getaway !!
See also: