Blue Mountains News
Enjoy a Beautiful "Friday Funky Picnic" at the Park
By Lithgow City Council
Archived 20 Mar 2022
- Posted: 20 Jan 2022
Raymond Berquelle, the designer of Queen Elizabeth Park's Charles Lewin Memorial Bandstand would certainly have felt accomplished with its look last Friday 14 January when "The Lounge Catz Mini Big Band" created a pleasant atmosphere for all ages and the rain paused enough for everyone to enjoy a stunning afternoon.
This coming Friday 21 January, Lithgow City Council invites you again to keep an eye on the weather and grab your picnic blanket to settle into another gorgeous "Funky Friday Picnic" at Queen Elizabeth Park. Funky Picnics at "the Queeno" will be held from 6pm every Friday unless raining for the rest of the summer. Save the dates.
This event will be covid safe and check-in and guidelines will be in place.
Visit the following for updates and any weather cancellation.here
This is a bushfire Community Recovery and Resilience Fund project through the joint commonwealth/State Disaster Recovery Funding arrangements.
Although funding for this project has been provided by both the Australian and NSW governments, the material contained herein does not necessarily represent the views of either government.
This article archived 20 Mar 2022
Recent News
What's New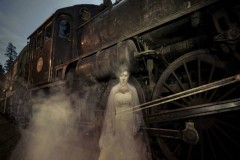 School holidays Mt Vic Museum Ghost Tour
Blue Mountains Mystery Tours
Join Paranormal Pete to investigate the reports of Ghosts at the Railway Museum, 8th, 14th & 16th JULY.
Christmas in July Lunch Series at Kyah
Kyah - Boutique Hotel
Enjoy one of the best roast lunches in the Blue Mountains for the Christmas in July lunch series at Blaq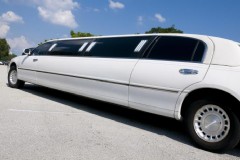 Sydney to Blue Mountains Lux Transfers
Blue Mountains Limousines & Vintage Cadillacs
Luxury transport btw Sydney Airport and the Blue Mountains $385 Max 4 Passengers - Stretch Limo Available
Escape to the Blue Mountains
Federation Gardens and Possums Hideaway
Toast marshmallows around the cosy firepit.
NSW Parents/Stays vouchers now accepted
Seclusions
NSW Parents/Stays vouchers now accepted, one weekend stay for 2022 this weekend. Get in quick so you don't miss out.
See also: