Blue Mountains News
Energy from waste update
By Lithgow City Council
Posted: 23 Nov 2021
Lithgow Council continues to battle the NSW Government's decision to include Lithgow as one of just four areas in New South Wales where residue wastes can be incinerated.
Outside of these four areas this activity, which the government calls energy from waste, is effectively prohibited across the rest of NSW and certainly in Sydney where the waste is generated.
Lithgow Mayor Ray Thompson said today "We continue to fight this decision taken by the State government, which was taken without any consultation with our community or the council. We have made representations to the Deputy Premier, the Minister for Environment and senior bureaucrats that this plan not be advanced.."
"Despite our representations it still appears as though the government is pushing ahead by including an area in the vicinity of the Mount Piper Power Station as a precinct for such facilities. Council is concerned that this could potentially open the floodgates, marking Lithgow as an area that will accept Sydney's waste."
"To date no evidence has been provided of any real positive economic impact from hosting such a facility"
The Mayor concluded "We will continue to make representations and remain hopeful that the government will abandon this proposal."
Recent News
What's New
Wedding Cars - 1929 Cadillac LaSalle's.
Blue Mountains Limousines & Vintage Cadillacs
Let our Limousines make your day EXTRA SPECIAL. The WOW factor !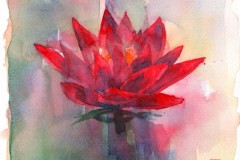 WATERCOLOUR WORKSHOPS with David Wardman
Watercolour Workshop with Artist David Wardman
next workshop 5th Dec 021, workshops are held in my studio 1st Sunday of each month, suitable for beginners onwards
Trumans November Newsletter out now!
Trumans Chartered Accountants
New laws to improve the way super is divided in divorce .... and more
La Casetta Luxury Cottage
La Casetta
Enjoy a quiet and peaceful stay in the beautiful Blue Mountains at La Casetta
Edith School House Unique Accommodation
Edith School House
The perfect getaway with crisp clean air & beautiful surrounds near to Jenolan Caves Oberon Mayfield Waldara & lots more
See also: