Blue Mountains News
Elevenses at The Joan Art + Music Insights
Source: Joan Sutherland Performing Arts Centre
Archived 20 Oct 2019
- Posted: 22 Aug 2019
The Joan Sutherland Performing Arts Centre and Penrith Regional Gallery Present;
Elevenses at The Joan
Art + Music Insights
What are some of the great movements in art and music? Have you ever wanted to find out more about why the paintings of Monet are so famed? Or how classical music began and evolved
Find out about exceptional masterpieces and explore the stories behind artists, composers and musicians who created these famous works in the new Art + Music Insight series; Elevenses at The Joan.
Lecturer of Music Dr Paul Smith (University of New England); and Penrith Regional Gallery Director Sheona White will guide you through four enlightening mornings of insight and discovery. Sessions begin at 11am with refreshments and a light morning tea, and finish at 12.30 with a short break in the middle. Each talk will incorporate a short Q&A at the end.
The full programme for Elevenses will be as follows;
Monday 9 September 11am, Romanticism in Music: The Composer's Voice by Dr Paul Smith
Monday 23 September 11am, Romantic Landscape: A Conversation with Nature Sheona White
Monday 14 October 11am, The Great Divide: Music Trends in the Early 20th Century Dr Paul Smith
Monday 21 October 11 am, French and Australian Impressionism Sheona White
Tickets $15 per talk or $25 for two; ticket price includes elevenses, comprising light refreshments.
To book please call the Box Office on 02 4723 7600 or online
Your tickets will be available for collection at the Box Office ahead of the event, or via your mobile device/e-ticket. Payment can be made in person by cash, or by Visa or Mastercard. We do not accept American Express.
Please note: there is a $5 booking fee for all card transactions.
This article archived 20 Oct 2019
Recent News
What's New
Katoomba Ghost Bus Tour
Blue Mountains Mystery Tours
Join Paranormal Pete on the Ghost Bus to investigate the reports of Ghosts & Hauntings in Blue Mountains. 0418 416 403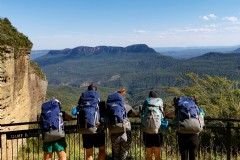 We are open!
Freeland Hiking Co.
Come and explore the mountains with us on a day-tour in the Blue Mountains.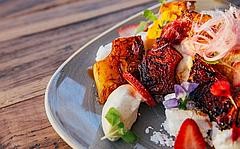 Lindsay's Cafe: Beautiful & Relaxing
Lindsay's Cafe
Join us for Breakfast or Lunch. Open from 9am weekends. 10am weekdays @ the Norman Lindsay Gallery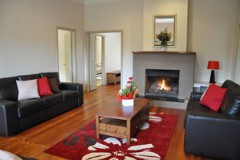 Autumn Getaway
Sophia's of Leura
Come and see the beautiful colours in Leura this Autumn. Book now for your escape.
Spa, slow combustion fire place, BBQ
Blue Gum House
$480 special this weekend for 2 adults, linen included. + $30 per additional person, per night !
See also: