Blue Mountains News
Declan Kelly Trio Album Launch at Wentworth Falls
Source: Music Hunter
Archived 27 Aug 2019
- Posted: 22 Aug 2019
Music Hunter presents Declan Kelly Trio on Sat 24th August at Wentworth Falls School of Arts Theatre for his New Single release tour, "Catch your Ego" in anticipation of his imminent album "Views with a Room".
The Album possesses a soulful roots music sound. Performing with Declan are Winston Stephenson on bass and vocals, Ian Mussington on drums and vocals, while Declan is performing vocals and guitar even though he started his career as a formidable drummer on which he played earlier this year with King Tide in Katoomba. He's a versatile musician and is well known for his multiple collaborations with loads of Aussie musicians including Katie Noonan, Alex Lloyd, Emma Donovan and Radical Son to name a few. Declan was appointed ambassador for the Sydney Fringe Festival 2019, It's been over 5 years since Mountains audiences had the opportunity to catch Declan performing his own music.
Declan's new album features a collection of new works inspired by the number of great artists he has worked and collaborated with in the past. Recorded at his studio 'The Nest' in Surry Hills it also features recent singles 'Carry me' and "Take me in Tonight" both of which have official music video clips out on youtube.
Miriam Lieberman, will perform a solo set in support prior to the long set by Declan Kelly Trio, The Music magazine speaks about Miriam."From time spent in Mali, Mexico and India, it's obvious that Lieberman is a musical sponge with the ability to master any instrument she fancies"
---
Declan Kelly Trio Album Launch
Date:
Saturday August 24th, 2019
Time:
Doors Open 7.30PM.
Venue:
Wentworth Falls School of Arts, Great Western Highway, Wentworth Falls.
Tickets:
Food and Drinks available onsite. There are discounts for pre-sale tickets, concessions and group.
This article archived 27 Aug 2019
Recent News
What's New
Katoomba Ghost Bus Tour
Blue Mountains Mystery Tours
Join Paranormal Pete on the Ghost Bus to investigate the reports of Ghosts & Hauntings in Blue Mountains. 0418 416 403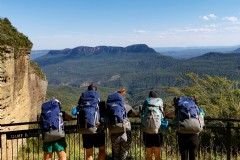 We are open!
Freeland Hiking Co.
Come and explore the mountains with us on a day-tour in the Blue Mountains.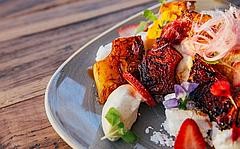 Lindsay's Cafe: Beautiful & Relaxing
Lindsay's Cafe
Join us for Breakfast or Lunch. Open from 9am weekends. 10am weekdays @ the Norman Lindsay Gallery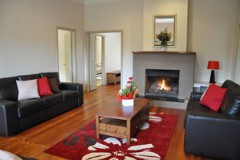 Autumn Getaway
Sophia's of Leura
Come and see the beautiful colours in Leura this Autumn. Book now for your escape.
Spa, slow combustion fire place, BBQ
Blue Gum House
$480 special this weekend for 2 adults, linen included. + $30 per additional person, per night !
See also: